Laptop simplifies first year for college student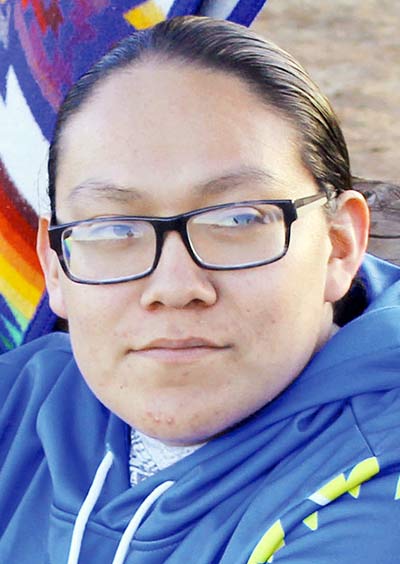 WINDOW ROCK
When Hunter Warren was accepted into Utah State University-Eastern last year, his family was thrilled and supportive of their first-generation college student.
However, they were concerned about the cost of Warren's post-secondary education. "I probably would not have the money to go college if it weren't for all these scholarships that helped me out," said Warren in a phone interview with the Times. "My family would tell me to fill out FAFSA (Free Application for Federal Student Aid) and other scholarships" to pay for college.
The youngest of four siblings, Warren is the first in his family to attend college. With the aid of scholarships, Hunter is currently enjoying his first-year experience. He is pursuing an associate degree in medical laboratory technology in hopes of earning his doctorate degree in pharmacy.
One scholarship in particular has been assisting Warren since the beginning of his post-secondary education: the American Indian Education Fund. Scholars funded by the AIEF are undergraduate and graduate students who receive aid annually. Not only does it provide financial support, AIEF sends school supplies to its scholars along with holiday packages throughout the school year. Packages include items such as water, soap, chocolate, notepad, pens, and more, said Hunter.
AIEF is a program under Partnership with Native Americans, a nonprofit organization "committed to championing hope for a brighter future for Native Americans living on remote, geographically isolated and impoverished reservations," wrote Rafael Tapia, Jr., PWNA's Vice President of Program.
As part of American Indian Heritage month in November, the Partnership awarded laptops to five current AIEF scholars who are freshmen. Warren was one the recipients. "I never had a laptop before," said Warren. "I always had to stay after school in the late evenings to try to get my homework done. But now with the laptop I can do everything at home, like my homework and type up my papers."
---