Lucky to have a "sister" friend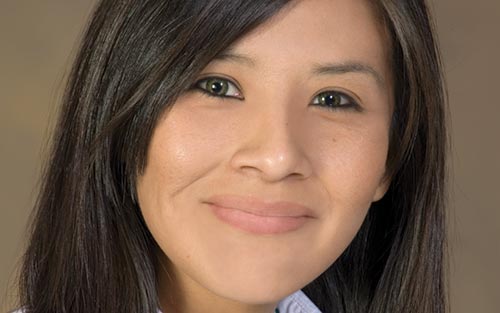 There are some people out there, blessed enough to have found a friend to truly call family. Mine stands around 5 feet and although that is tiny by most people's standards, she has the biggest, kindest heart and the purest soul.
Next to my mom, her mom, and a select few, she is one of the most beautiful and strongest women I know.
Abby and I met in the sixth grade – over 15 years ago. My circle of friends at that time consisted of the jocks, as I was a three-sport athlete. I was outspoken, outgoing, and the eventual student body president.
Her clique was made up of the nerdy, quiet academics on campus that kept to themselves. Once her day was complete at school, she was right back on the bus back to home to continue her chores with her horses and cattle. She was sort of the "tomboy" back then and some might blame that on having been the youngest of three older brothers.
Today, she tells the story of how her brothers would sucker her into getting on sheep and steers only to end up with her face in the manure – all out of fun of course.
A short time ago, I was on my way back from the East Coast after speaking at a conference. I got to the airport only to find that my flight was cancelled due to heavy rainstorms. A day-and-a-half later and after hours of waiting for the storm to let up, I managed to get a flight to Santa Fe, N.M., where Abby drove with her mom to find me, rescue me and haul me home.
Needless to say, the inconveniences of the flight were draining and so we decided to stop for dinner at a local restaurant before heading back to the rez.
As I began to tell Abby about my dramatic flight and how everything went wrong, her mom interjected telling us to observe the neighboring table. There sat two elderly bilagáana women – gossiping in whispers with intermittent bursts of smiles and giggles.
As we watched the two elderly women, Abby's mom said to us in Navajo, "That will be you two years down the road." We looked at each other and smiled.
There was really nothing to be said at that moment because we knew in our hearts where our friendship has taken us, what it has persevered and what it is capable of becoming.
We have both witnessed milestones in each other's lives. We were there for each other's Sweet 16's and 21st birthdays, through deaths of close family, through heartbreaks and breakups, through college graduations, through life's most challenging times.
We know each other's weaknesses, vulnerabilities, each other's worst versions of ourselves, but we also know each other when we are at our bests. She challenges me, she allows me to be my best, she supports me, and she sometimes gets after me too (I supposed her being 7 months older than me gives her that right), and vice versa.
Many might know her as Leandra Thomas or even "Miss Navajo" but I have always known her as simply, Abby – my little big sister.
As she turns a year wiser today, I reflect on all our goods times and thank God for blessing us with a binding friendship and sisterhood.
Happy Birthday to you shadí. I love you dearly and thank you for being you.
In addition, Happy Mother's Day to shíma Laura, Marty, doo Bernice, doo amá dánoołínigíí. Thank you for all you do.