Letters: Biakeddy was a victim of evacuation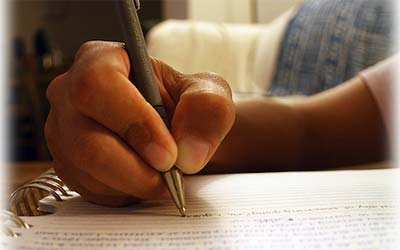 The article about late Jane Biakeddy published in the Navajo Times ("Memories of Jane Biakeddy of Big Mountain") dated March 8, 2018, inspired me to write this letter.
All things considered, she was a victim of relocation (evacuation) who was court-ordered off Hopi Partitioned Land by U.S. District Court of Arizona.
Evacuation began in 1977 via Public Law 93-531 of Dec. 22, 1974. Included were some 1934 reservation Navajo residents who also claimed they live on HPL and received home replacement benefits.
Here's a brief history of the evacuation. On Dec. 16, 1882, then-U.S. President Chester Arthur signed an executive order and established nearly 1.8 million acres of land for the Hopi Tribe and other Indians as the secretary, Department of the Interior, deemed fit to settle therein.
Some Navajos were already living on the 1882 reservation. The terms "evacuation" and "evacuees" are appropriate terms to use because governmental entities came to us and removed us.
Prior to and after the creation of the 1882 Executive Order Reservation, several entities including the U.S. Army explored the land, its resources and noted its mineral wealth.
As a child, on at least two occasions, my mom and maternal extended families expressed that our Navajo government wanted to divide a parcel of land before then-Commissioner of Indian Affairs John Collier ordered livestock reduction and killed the livestock that Diné families didn't sell at government prices in the 1930s.
Eventually I figured out they were talking about the vast, picturesque 1882 EOR that we were living on. In time, I became aware of the District 6 fence that ran east of our home in Sand Springs, Arizona. I was instructed to never enter the fence, which I complied with. When our adventurous sheep and I came to the fence, we usually turned around and hurried home. Eventually I was enrolled in a boarding school in Tuba City, and later in an out-of-state vocational school.
When I returned home, the Navajo and Hopi tribes were beginning a legal battle for their rights and interests in the 1882 EOR. Again, I left to go to a secondary school and college that enabled me to enter the job market. I returned home often to the contested land.
In the last decade and a half, I learned that the Navajo Tribal Council in 1956 lobbied the U.S. Congress and supported legislative bills that proposed to divide the reservation. In 1957, our tribal government added a provision to a resolution that requested Interior to loan money to the Hopi Tribe to use to prepare its case to determine their rights and interest in the 1882 reservation.
Both tribes entered into a signatory agreement on July 22, 1958, to have then-Rep. Stewart Udall sponsor a congressional bill to enable either tribe to sue one another to determine their rights and interest in the land. On that day the Navajo Tribe gained vested interests in the land and to represent 1882 reservation residents in court.
Ten days later, the Hopi Tribe sued for the unconfirmed reservation that did not have judicial protected interest to the land without congressional conveyance. Considering this, both tribes prepared their cases to support their claims to the reservation outside District 6. Civic case pre-trial procedure was followed through mid-September 1960.
The hearing was conducted Sept. 26, 1960, through Oct. 21, 1960. The Navajo Tribe assumed a favorable court decision that would enlarge its reservation by over a million acres as its citizens were extensively using it. On Sept. 28, 1962, a three-judge panel rendered a decision and court-ordered the plaintiff and defendant to occupy and use the former 1882 reservation on joint, undivided, equal basis and imposed construction and development freeze. They also recognized that 300 Navajos had accepted unofficial allotments that indicated the secretary of U.S. DOI had settled them therein in 1909-1911.
The decision further stated that it was impossible to find from the evidence who these Navajos were, or whether any of them, including their descendants if living, were still residing on the reservation on July 22, 1958. Likewise, the panel of judges was unable to find on record any Navajo living in the 1882 reservation who derived rights of occupancy and use due to being settled therein by the secretary. Though the unofficial allotments were not approved, my grandparents and their descendants were settled in the 1882 reservation per Healing v. Jones decision.
The Navajo Tribe did not enter into evidence for the record Mathew Murphy's unofficial allotments document as record prior to and during the court hearing in 1962, which was a great injustice. In retrospect, Mathew Murphy surveyed unofficial allotments and assigned a square-mile parcel to each of 300 Navajos living in Sand Springs from 1904-1911.
Each unofficial allotee was listed by name and the survey data recorded for them. Unfortunately, the survey was halted in 1911 and never became part of the documents for the land case, Healing v. Jones. In 1963, the U.S. Supreme Court confirmed the lower court decision, which didn't work out.
So, in 1970 the Hopi Tribe sued in the Arizona District Court and alleged the Navajos weren't sharing the land on equal basis. It also alleged livestock overgrazing that substantially damaged JUA and demanded livestock reduction. In 1972, ADC issued an order for Navajos to reduce their livestock, and cancelled (stole) our grazing permits.
In 1974, U.S. Congress passed the Navajo-Hopi Indian Land Settlement Act, Public Law 93-531, which divided the former JUA into Navajo and Hopi partitioned lands in 1977. Most of the HPL Navajo residents were evacuated per court order. And many moved to non-reservation lands as replacement land did not become available until about 1987 when the New Lands in Sanders, Arizona, was obtained from the U.S. Bureau of Land Management.
In 1964 and 1966, the Navajo government signed lease agreements with Peabody Coal Co., Salt River Project, and Southern California Edison. Coal mining operations started in 1968. The construction of SRP-owned Navajo Generating Station power plant was started in 1969, completed in 1974 when electricity production started that exponentially boosted Arizona, Southern California and Nevada economies and prosperity.
It also began pumping the Colorado River water to Southern Arizona metropolis and towns through Central Arizona Project pipelines and canals that were constructed in 1973-1985. In the ensuing years, the Navajo government received millions of dollars from lease payments and royalties from the sale of coal from two mines.
Coal mining pushed more than 12,000 Navajo residents out of HPL to accomplish the above-mentioned mission, goal and objectives. Thus, the Navajo government in conjunction with U.S. Congress, the federal court system and the executive branch extinguished our rights of occupancy and use of the former JUA, designated our area(s) HPL and kicked us off our ancestral land. It has not and is not searching for land for evacuees from HPL.
Some chapter officials target them and say they sold their land. The reservation is federal land and cannot be sold. They also advocate that evacuees not be allowed to return to their chapter area and Navajo Reservation, even on home-site lease basis. For years I've heard Navajo leadership and politicians place blame on the Hopi Tribe for equal division of the former JUA and relocation of both tribes from NPL and HPL, which is very misleading and unfair.
Undoubtedly, Jane Biakeddy's grief and longing for her land, livelihood, families, well-being and interactions with her spiritual deities shortened her life. She, along with the late Katherine Smith and Roberta Blackgoat, spoke globally about sufferings and early losses of life that are prevalent among HPL residents and evacuees due to cause-and-effect of P.L. 93-531 mandate and its proponents — the Navajo Nation and U.S. government. It's a crime shame.
Annie P. Walker
Flagstaff, Ariz.
---