Letters | To keep Zwierlein – or not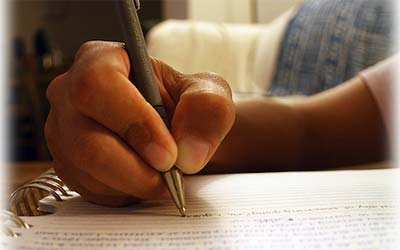 Happy New Year to all the veterans who have served the nation honorably and those who gave the ultimate sacrifice defending Diné Bikéyah. Also, to the new administration, congratulations on winning the election.
The new president has named all his directors, as is his right, because they are political appointees, with the exception of one, the Navajo Nation veteran director. This position was advertised, and there were over 14 people who applied for this position.
The applicants provided all the information necessary and were interviewed first by the transition team and, secondly, by an in-person interview with the Navajo Nation Veteran Advisory Committee. As an applicant, I received notification that I was not selected which is not an issue. However, I did ask Mr. Byron Shorty and Mr. Patrick Sandoval as well, who was picked, and did not receive any answer.
So, the issue is the lack of transparency on this issue. The Navajo Nation Veterans Affairs director needs to be someone who is able to lean forward and has a strong background in not only operation management but also the skills to project, optimize, and review systems to improve the housing issues veterans are facing.
This position requires working with the local leaders (commanders) as well as addressing veteran concerns with the Council and the subject matter expert relating to Veterans Affairs. The Navajo people and the veterans as well deserve an answer.
The current director, Mr. James Zwierlein, has accomplished setting up the veteran service officers to handle veterans seeking disability for their services and has improved and implemented the housing program. He has unfortunately been unable to work with many of the local representatives of veterans. He has admonished them, most recently with a memorandum he released on December 1, calling one individual "stupid." This was unprofessional and lacked the decorum of a senior leader.
Many leaders have since called for a new director, and this is justified by the poor forecasting of benefits, with many chapters already using all their funds. In addition, the process for even receiving help is taking up to 90 days; these funds are earmarked – emergencies. Programs such as the Army Emergency Relief Society or the Navy and Marine Corps Relief Society provide emergency funding in less than 72 hours.
Why does it take so long for a Navajo veteran, dependent, or gold star family to receive this funding? There are many ways to optimize this process. Housing is also an issue and has to be re-analyzed to ensure Veterans are helped with the whole process, including getting a homesite lease. In addition, the point system to decide this issue might have to be re-evaluated.
While I was there for my interview, I ran into an individual who said he would be working in the administration for Veterans Affairs in the executive office. This individual ran for Council delegate for Tohatchi as well as Coyote Canyon and lost his race. He has served as interim Council delegate after the Council delegate passed away.
In addition, this individual served less than a year in the Army in active service, had issues, went absent without leave, and was let go from service.
As a retired officer in the military, I would not have confidence to work for a person who could not finish his service, nor would I trust such a person with a program responsible for overseeing millions of dollars for Navajo veterans as well programs to place our warriors.
This is a very sensitive matter to the Navajo people. The Navajo Nation president, Buu Nygren, needs to be transparent and announce his intentions to keep Mr. Zwierlein until his contract is up or be transparent to announce his replacement – to stand by his decision. If this individual is appointed, then the next step is for the Navajo veterans to really analyze the decision-making process of this administration.
Sean A. Begaye
Ret. U.S. Army Captain
Fort Defiance, Ariz.
---