Reporters Notebook: From Australia, I am reminded of how beautiful home really is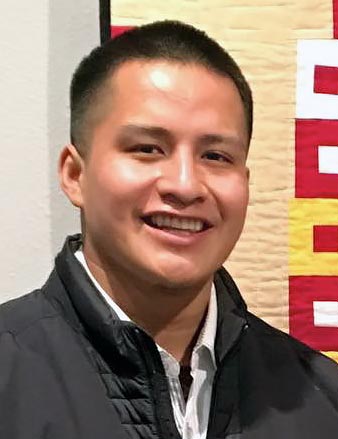 DARWIN, AUS
By leaving the reservation and the United States, I have learned an important lesson of appreciation by flying across the world to the "Land Down Under."
The lesson is a simple one: Traveling to other countries will allow you to learn more about others but will also remind you of how important your home is. I journeyed to the land of kangaroos, the didgeridoo and Vegemite on Feb. 11.
I was lucky enough to have slept sporadically through half the 16-hour flight. I landed in Melbourne, Australia for a 22-hour layover and spent a night in a hostel, which is a co-ed dormitory for travelers seeking to save some money.
The next day, I boarded a much shorter flight of four hours to my final destination of Darwin, a coastal city in Northern Australia. I arrived in the late morning and was greeted by a wave of the worst humidity that I have ever experienced when I stepped outside of the air-conditioned airport.
As the locals have told me, Darwin is by far the most humid place in Australia. Imagine sweating all day, even in the shade. There have been times when I am about to enter a store here to grab some food and I think, "I'm gross and sweaty, maybe I shouldn't go in."
Luckily, Darwin is a very laid-back city as many people describe it. Darwin is a small city of roughly 83,000 people and is the capitol of the Northern Territory according to the city's website. The community takes tremendous pride in the vast diversity of residents with over 60 nationalities and 70 different ethnic backgrounds, the city's website boasts.
I have now added one Diné to that beautiful array of people. Darwin will be my home for the next four months as I participate in a direct exchange program offered through my undergraduate institution, Fort Lewis College in Durango, Colo.
Fort Lewis has an ongoing partnership of cultural exchange with my Australian host school, Charles Darwin University, and I didn't hesitate to take advantage of this opportunity.
The direct exchange program will last until the end of June and I sought this amazing chance to learn more about my exercise science major and interact with the Aboriginal people.
I've been here for a few weeks and let me tell you, I have learned so much about a country that many Americans wish to visit through my various adventures. I have been on a small boat on the Adelaide River to see massive crocodiles lunge out of the water for the bait at the end of the river guide's pole.
I casually ordered and ate kangaroo meat at a restaurant in downtown Darwin and it tasted very much like venison. I have been to the Parliament House of Darwin and met the Lord Mayor alongside other international students from all over the world.
I've encountered Aboriginal people during my classes and it is truly remarkable how much we, Indigenous people, have in common all over the world. Our commonalities range from the intricacies of kinship to the tragic epidemic of diabetes.
I've finally become accustomed to vehicles driving on the left side of the road. With due time, I will not reach for the right door to ride shotgun since their driver's side is on the right side.
I have adjusted to not leaving tips at restaurants now because the minimum wage is very high for everyone and tips are not needed; the service is still great nonetheless.
These are just a few of many unforgettable experiences and I am so thankful to be living in a uniquely different country from America. Some people reading this may think, "Ahhh, that 16-hour flight sounds terrible. It's true that everything in Australia wants to kill you." It is discomforting but interesting to be in a city where the nearby ocean is filled with crocodiles, box jellyfish, and sharks but it definitely makes me appreciate the safety of Window Rock, my hometown.
By traveling here to Australia, I am reminded of how lucky we are to live within the four sacred mountains.
I have come to truly understand that everyone comes from a beautiful background and traveling to foreign lands makes you appreciate where you come from through various differences.
One of my new professors here summed it up well by saying, "Leaving home will make you appreciate your family, land and people more than ever."
His words resonated very strongly within me because I was like many Navajos who left home for something better but in reality, home was so much more valuable than what I originally thought of it.
I've been here in Darwin for almost a month and I am growing so much from this amazing opportunity and am in no rush to get back to the USA but I am blessed to be able to go back to a beautiful home.
Australia is a beautiful country and I find every aspect of their people, land and language fascinating. So please travel the world, so you can come home to the reservation and be reminded of how beautiful Navajo country really is.
---