Company drops bid for NGS power plant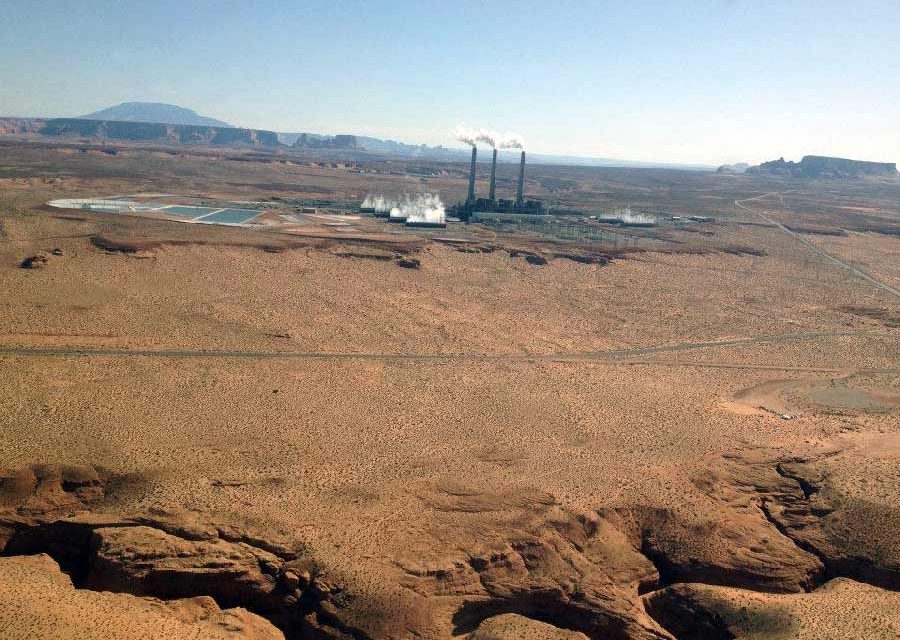 By Krista Allen
Special to the Times
LECHEE, Ariz.
Power plant consultant Middle River Power has decided to no longer pursue a bid for Navajo Generating Station.
The announcement was made Thursday, according to Todd Fogarty, spokesman for both Middle River Power and its subsidiary, Avenue Capital Group, a global investment firm headquartered in New York City.
"Unfortunately, recent developments in California and (in) Arizona will create additional challenges for baseload power plants," Fogarty told the Navajo Times on Thursday evening, "and it has not been possible to secure from counterparties commitments to purchase a sufficient amount of power generated from (NGS) to enable a workable operating paradigm."
Fogarty went on to say that both Middle River Power and Avenue Capital have concluded that the steps required to facilitate their ownership and operation of the plant are no longer possible within the required timeframe.
"We have welcomed the opportunity to work closely with the Navajo Nation and Hopi Tribe, and other key stakeholders over the past several months as we have sought a path forward for NGS in which Middle River Power's operation of the plant would allow it to continue to provide reliable, cost-competitive power beyond 2019, and remain an important contributor to these local communities and economies," Fogarty said.
Joe Greco, senior vice president for Middle River Power, and Craig Hart, portfolio manager for Avenue Capital, said in a letter written to the Diné people that they believe a viable economic profile for the plant is possible beyond 2019.
"We have always known that despite the promise of NGS, the go-forward timeline was a challenging one," Greco and Hart wrote in the letter obtained by the Times, "and the environmental impact statement process would likely govern the schedule. As we have all discussed, that EIS process would need to start as soon as possible in order to meet milestones."
They added, "However, we believe the schedule has become virtually unworkable due to the delays in discussions with potential counterparties regarding power purchase agreements due to recent events."
NGS is set to decommission at the end of 2019. The plant's five owners – Arizona Public Service, U.S. Bureau of Reclamation, NV Energy, Salt River Project, and Tucson Electric Power – cited high electricity costs and voted last February to close the plant by Dec. 22, 2019. If the plant closes, the Kayenta Mine will close as well.
"The future of NGS and Kayenta Mine remains at risk," said Americas Kemal Williamson, president of Peabody Energy, "despite the (plant) running at high levels, a consistent call by tribes to preserve 850 needed jobs, third-party reports that validate the plant's competitiveness, and a U.S. government with a significant ownership in the plant and a duty to provide power and protect the tribes."
Speaker LoRenzo Bates said Thursday evening, "it is what it is."
"It's unfortunate," Bates said in an interview. "But it is what it is and there are many, many moving pieces. Many challenges."
In a news release issued Thursday, Bates said, "The Navajo Nation is poised to pursue other viable options to allow for the continuation of the Navajo Generating Station beyond 2019.
"Today, there are many new technologies that are becoming more and more feasible options, and there is no shortage of interest in NGS by such developers," Bates added. "We've had many potential buyers and developers approach the Nation."
He also noted that President Russell Begaye is in agreement with the new approach and they look forward to meeting and considering new options.
---