Descheenie bill would prohibit Washington team name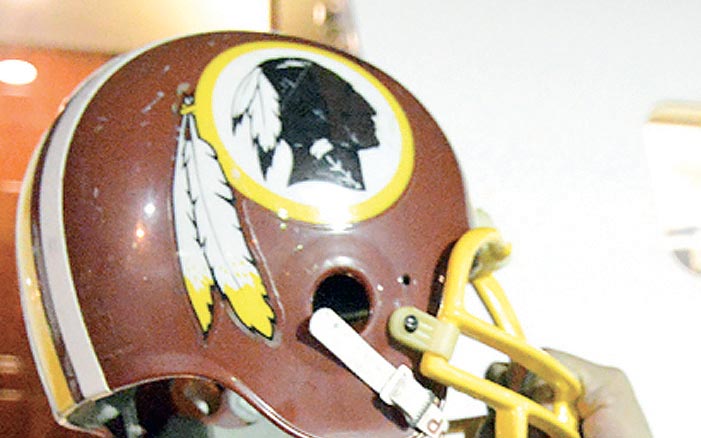 WINDOW ROCK
A Diné state legislator plans to introduce a bill tomorrow that would prohibit the name of the NFL's Washington Redskins to be shown or broadcast at publicly funded stadiums in Arizona, according to a press release from the Arizona House Democrats.
House Bill 2499, to be introduced by Arizona State Rep. Eric Descheenie, D-Chinle, Wednesday, will be unveiled at a press conference at the state capitol Wednesday morning.
According to the House Democrats, Descheenie will be accompanied at the press conference by Navajo Nation Vice President Jonathan Nez and Amanda Blackhorse.
Blackhorse is the lead plaintiff in Blackhorse v. Pro-Football, Inc., which successfully convinced the Trademark Trial and Appeal Board in 2014 to cancel the trademark registrations for the team name. (Pro Football, Inc. countersued in 2015.)
"If we are choosing to spend money on these publicly funded stadiums, I do not think that we should make offending our indigenous brothers and sisters the official policy of the state of Arizona," Descheenie is quoted as saying in the press release.
He did not immediately return a phone call seeking further comment.
Team officials did not immediately return an email seeking their reaction to the proposed legislation.
The team name "Redskins" and its mascot are considered offensive by many Native Americans.
---