Gallup secretary a victim of Las Vegas shooting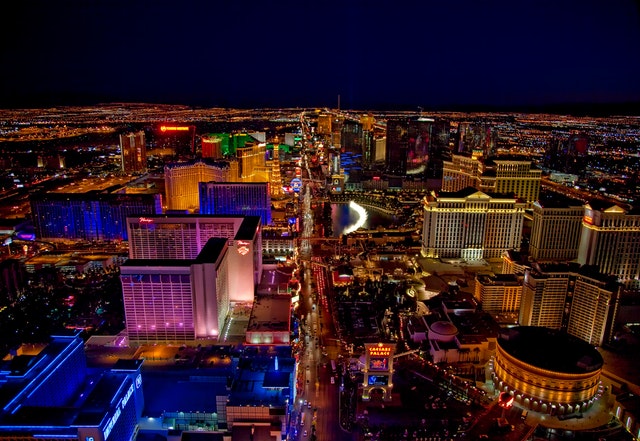 GALLUP
After a mass shooting on the Las Vegas Strip, Gallup learned that they had lost one of their own.
Rep. Ben Ray Luján, D-N.M., released statement before Gallup McKinley County Schools hosted a press conference to address the death of Lisa Romero-Muniz, a secretary with Myamura High School.
"I was deeply saddened to learn that one of the fatalities in the Las Vegas, Nevada shooting was one of our own – an employee at Miyamura High School in Gallup," Luján said. "My thoughts and prayers are with her family and all the families of the victims of this tragic shooting."
According to Las Vegas Metropolitan Police Department, a single suspect had opened fire on a crowd of about 22,000 attending the Route 91 Harvest Festival concert.
The Clark County Fire Department said more than 406 had been transported to Las Vegas-area hospitals and reported 50 dead, a police statement said.
"While the details are still coming in, I grieve for the innocent victims shot in this horrific and senseless act of violence," Luján said.
Police identified 64-year-old Stephen Craig Paddock of Mesquite, Nevada, as the suspect they said had fired from the 32nd floor of the Mandalay Bay Hotel on Sunday evening at approximately 10:08 p.m.
A police SWAT team breached the hotel room and found the suspect dead, according to the statement from the police.
Word reached Gallup by the next day of Romero being amongst the dead.
"This tragedy has touched us all – with lives disrupted and futures cut short," Luján said.
GMCS Superintendent Mike Hyatt read from a prepared statement before taking questions during a press conference at at the Gallup McKinley County Schools Student Support Center.
"Last night Lisa Romero-Muniz lost her life during this senseless shooting," Hyatt said. "She was not only an employee of our school district, but was an incredible loving and sincere, friend mentor and advocate for students in many of our schools.
"As a colleague, she was also outgoing, kind and considerate of all those she worked with and we will miss all of these great attributes she shared with students, staff and parents in our community," he said.
He said the district will be providing support services for students on an ongoing basis.
Hyatt said the district had confirmed the death with the family of Romero-Muniz.
"We cannot express enough the loss that our organization feels at this time and the heartache we feel for Lisa's husband, children, grandchildren and family," Hyatt said.
Hyatt also announced a candlelight vigil in front of Myamura High School at 8 p.m.
"Our prayers go out to all families and friends affected by this horrific tragedy," Hyatt said.
The Federal Bureau of Investigations asked for anyone with videos or photos concerning the shooting to call 1-800-CALLFBI or (800) 225-5324.
LVMPD and Clark County Coroner's Office set up a hotline for family or friends to report missing loved ones connected to the shooting, which they said is only to take reports on missing people, at 866-535-5654.
---