HRC: Consumers need to read fine print, know the APR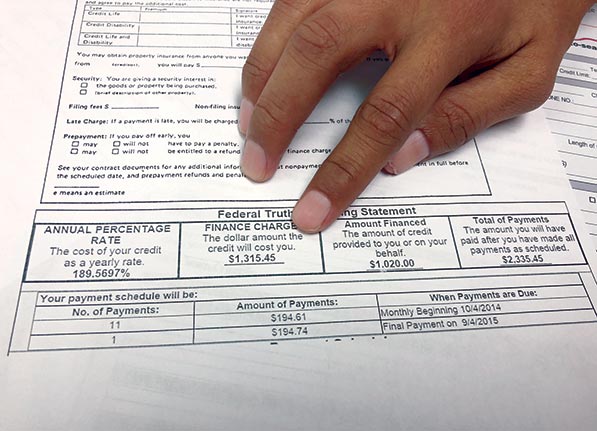 Editor's note: This is the first in a series of articles about financial literacy and consumer rights.
GALLUP
"We are talking about an issue that continues to victimize a lot of Navajo families," said Leonard Gorman, the executive director of the Navajo Nation Human Rights Commission.
The issue is illegal and unethical practices by pawnshops, small loan lenders, car dealerships, funeral homes, mobile home sellers and others. "It also continues to have a lot of Navajo families – my relatives, my friends – to be in the same cycle over and over," Gorman said. "And that is the poverty cycle."
On March 22, the Navajo Nation Human Rights Commission hosted a "Consumer Seminar" in Gallup. The seminar focused on educating consumers in border towns about financial literacy, the new payday loan laws and their overall rights as consumers. "There is a real, real need for better communication and better understanding of what's going on," Gorman said, "and not be greedy over these issues."
One of the major issues Gorman noted was lack of translation for the fine print on contracts and APR rates. "APR" stands for "annual percentage rate" and it tells you what the total cost of that credit, or money loan, is going to be on a yearly basis, according to the Federal Trade Commission.
The APR is calculated as a percentage. The APR includes the interest rate for the loan plus other lending fees, like application fees. All of these other lending fees have to be included in the APR. In the state of New Mexico, the APR cannot be higher than 175 percent. If the APR is higher than 175 percent, that lending company or pawnshop is breaking the law, said Gorman.
---