Navajos and locals in Gallup celebrate Martin Luther King Jr. Day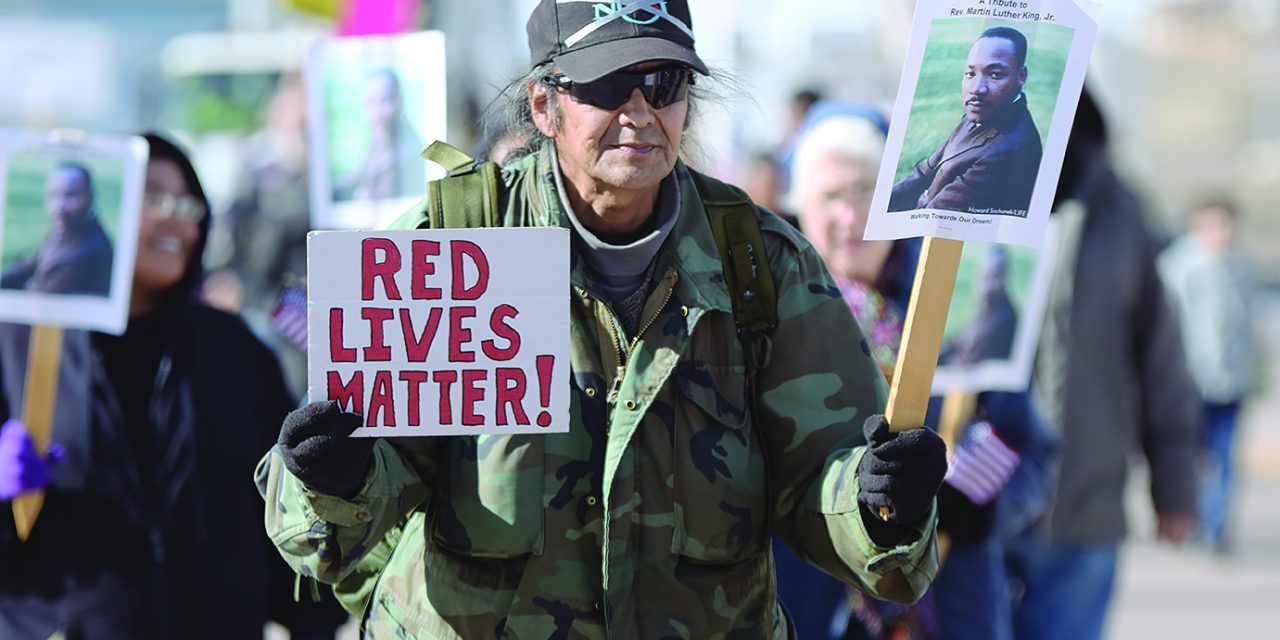 GALLUP
When she was 34, Ruth Gilbert witnessed the optimism of the dream of Martin Luther King Jr., but now an 85-year-old, she sees something different in the times.
At Martin Luther King Jr. Day events in Gallup she noted feelings that the work may be eroded and the dream may be falling to the wayside.
"I'm feeling a sense of sadness, because the racism that is being exposed in this political campaign means that those years when we were in the struggle to try to bring the country to be one country, it seems to be eroded," Gilbert said. "I am feeling as if the many marches, the many demonstrations, the many letters that I wrote and called other people to write to support positive legislation, I wonder, what does it mean? Are we losing the gains that we had in the attitude and hearts of the people?"
Gilbert marched alongside Martin Luther King Jr. during the second of a series of marches in Selma, Ala. in 1965. She said in those days if King made a public appearance or gave a speech, people turned out for it.
"If he was 300 miles away or less, we would go and hear him speak. I would, I'll say that," she said. "I was at many demonstrations at courthouses and federal buildings."
The marches became an iconic story in the overall narrative of the civil rights movement. The first march to protest the death of civil rights activist Jimmie Lee Jackson at the hands of police turned into an event known now as "Bloody Sunday" when police assaulted protesters, but King would not give up and planned a second march almost immediately.
"Dr. King wrote that famous letter and invited people to come," she said, in an interview at Martin Luther King Jr. Day events in Gallup.
---