Flagstaff girls shoot for Final Four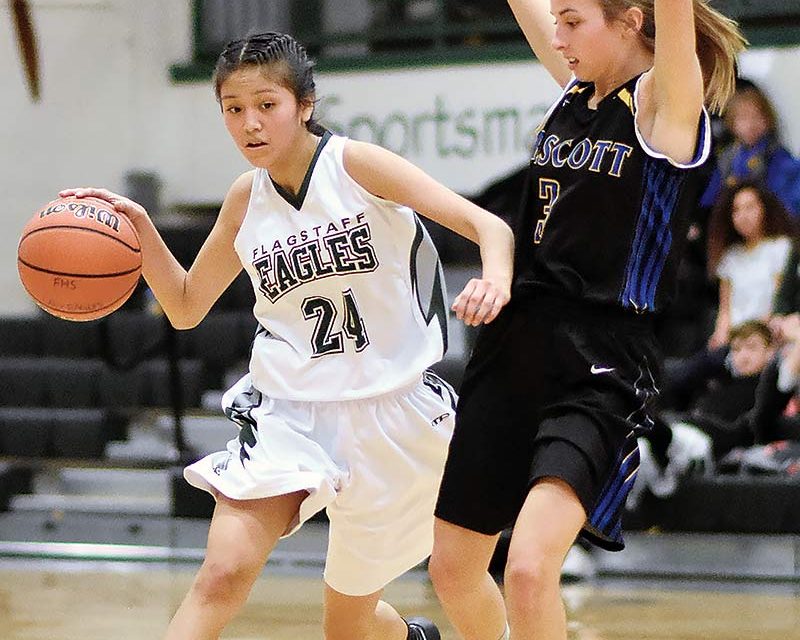 FLAGSTAFF
Even Tyrone Johnson will concede he has doubts.
With a senior-laden girls' basketball team, Johnson was posed a question on how his current squad fared against all of the great teams he's coached at Flagstaff High.
"I had some years when I had some real strong teams," he said. "In those years we were perennial Final Four contenders."
The last time the team lived up to that was during the 2011 state playoffs when Flagstaff came up four points short of making its first finals.
With a 15-2 record entering Friday's contest with Phoenix Sunnyslope, this year's squad is making its case at being one of those great basketball teams.
And with a month left in the regular season, there is still a lot of room to grow, so the jury is still out on that assessment, says Johnson.
"Since that last Final Four team, this is probably one of the strongest teams that I've coached," he said.
In their recent game with Prescott on Jan. 15, the Eagles showed why they are ranked No. 3 in the latest statewide poll among Division II teams. On the same token, though, they also showed areas they need to improve on.
The Eagles got off to a great start and jumped out to a 24-7 advantage, but at the end of the game they survived a furious Prescott rally before they posted a 55-50 win.
Flagstaff had nine players score, with senior guard Shayleen Toehe leading the way with 16 points. Junior guard Mikala Begoody and senior post Nizhoni Thomas added 11 each while senior Monique Ware chipped in eight.
Johnson admitted that his team can go off and score a bunch of points but there are times when they get too complacent.
---