One woman's courage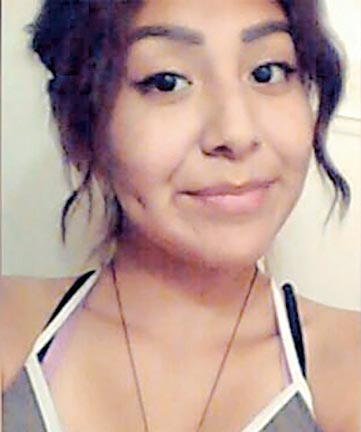 Diné comes forward, speaks out, puts sex trafficking suspect behind bars
WINDOW ROCK
Details gathered by a Diné kidnap victim who managed to keep alert despite being drugged, sexually assaulted, burned and beaten led Phoenix police to arrest Jonathan Rouzan, 33, a suspected serial rapist and possible sex trafficker earlier this month.
Deanndra Yazzie, 19, says she was trapped in Rouzan's home from Dec. 18 to 20, during which she paid careful attention to his phone conversations and memorized his name from papers he had lying around. After escaping she was able to point out Rouzan's home on Google maps and provide his correctly spelled name, a detailed description and other information to police, which led to his arrest on Jan. 4. Rouzan was indicted by a Maricopa County grand jury Jan. 12 on 33 counts of kidnapping, sexual assault and aggravated assault. He is being held without bail.
When one considers she had no food or water and was drugged with heroin, methamphetamines and vodka for most of the time she was locked in the closet, Yazzie's presence of mind is nothing short of remarkable.
"The police were surprised," Yazzie recalled in a phone interview from her home in the Phoenix area. "They said most girls kind of go blank and can't remember anything after going through something like that."
Yazzie attributes her attention to detail to her father, who warned her from an early age that as a woman, she would be vulnerable. "He said, 'Men are going to want to do things to you,'" she recalled. "'The best thing you can do is pay attention to your surroundings at all times.'"
Yazzie's nightmarish ordeal started on Dec. 18. She was babysitting for some friends when they came home around 9 p.m. Yazzie reported there was no food in the house and the kids were hungry. "We decided to go to the store, but they needed a ride," she said. "They called a friend of theirs to drive us." Yazzie thought it was strange that, when Rouzan picked them up, her friends got in the back seat, leaving her to sit in front with Rouzan, whom she had never met.
---