Get your flu shot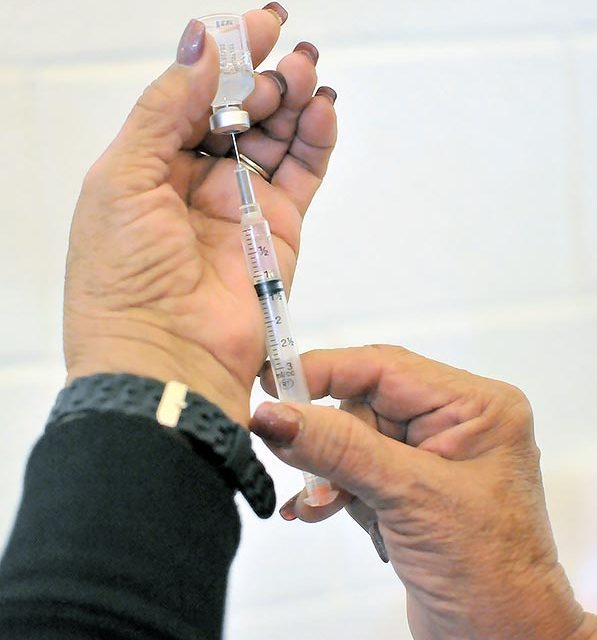 Flu season one of worst in years
TUBA CITY
Local health officials are describing this year's influenza season as one of the worst seasons for the virus in years.
"The official start date of the 2017-18 influenza season was Oct. 1, 2017," said the manager for infection prevention and control at Tuba City Regional Health Care Corporation. "TCRHCC has identified 181 (flu) cases since the start of the season."
The manager, who did not want to be named, says the reported cases is 12 percent higher than what the hospital has seen at this time last year. Of the 181 flu cases, the manager says, 85 percent (154) were Influenza A (or H3N2), which along with Influenza B, causes the annual flu epidemics that have up to 20 percent of the population sniffling, aching, coughing and running high fevers.
"The age group most affected by (flu) is our 60 years and older population," the manager added. But otherwise, healthy people can be severely affected. And many hospitals across the country are overwhelmed with flu patients.
But the flu season is not quite over. There is still more flu to go this year, about 13 weeks, according to the Centers for Disease Control and Prevention, which reported that the widespread influenza activity increased again last week. "It is a national trend, and yes, northern Arizona is seeing a significant number of cases of H3N2, Influenza A (virus subtype H1N1 or swine flu), and Influenza B," said Dr. Joel Terriquez, medical director of infectious disease and prevention at Northern Arizona Healthcare in Flagstaff, in an interview with the Navajo Times. "Northern Arizona has seen a significant number of cases."
Terriquez said the Flagstaff Medical Center has seen 30 flu cases over the last week. "Patients at risk include immunosuppressed patients, uncontrolled diabetics, cancer patients, elderly patients, and pregnant patients," Terriquez explained. "Influenza has the ability to mutate quite rapidly, a phenomenon called 'antigenic drift,' which makes it unpredictable."
He added, "Influenza currently affecting northern Arizona is Influenza A (H3N2). Thirty-two percent being Influenza A. Arizona is seeing 938 percent more activity of influenza than the previous 2016-17 (season)." Terriquez says the effectiveness of this year's flu vaccine is difficult to predict.
---