Power to the People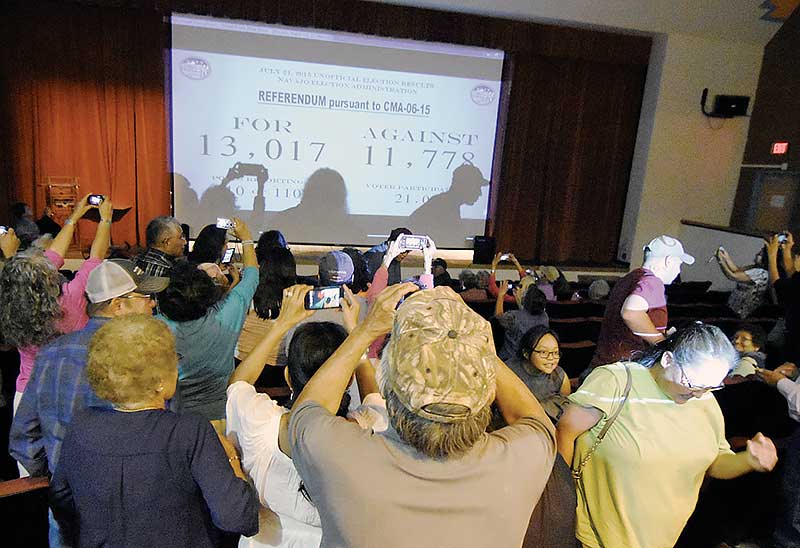 New law allows Diné voters – not the courts – to decide language fluency
WINDOW ROCK
Navajo voters decided on Tuesday that it should be up to the Navajo people – and not the Navajo courts – to decide whether a candidate running for tribal president or vice president is fluent in Diné bizaad.
A referendum to change existing tribal laws on that subject passed Tuesday by a vote of 13,017 to 11,778, according to the unofficial count done by the Navajo Election Administration. That's a difference of about five percentage points.
The vote does not eliminate the language requirement, rather it allows the people to decide if a candidate is fluent enough.
As expected, turnout for the election was low with only 21 percent of the registered voters participating in the election.
The election count, which was done in the auditorium at the Navajo Nation Museum, showed the first chapter votes coming in just three minutes after the polls closed.
The tallies from the first seven chapters put the yes vote ahead but then about 7:05 p.m., the nays took the lead but that lasted only for about seven minutes as the yes vote took the lead again after 23 chapters and kept it to the end.
---