'She is here in spirit', Kirtland Central gives parents honorary diploma for late Ashlynne Mike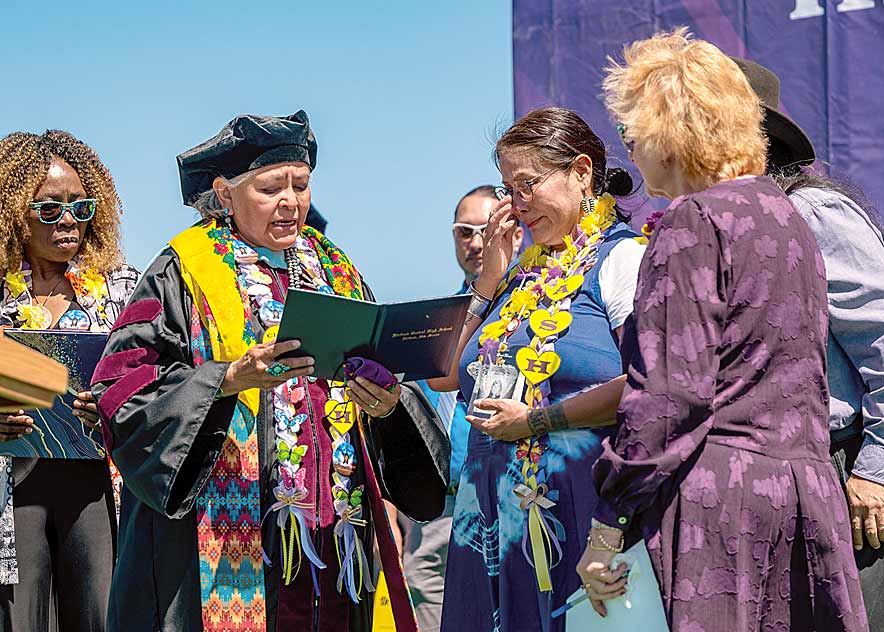 KIRTLAND
She would have been a Kirtland Central High alumna.
Ashlynne Mike would have celebrated with her classmates at the Broncos Stadium on Saturday morning wearing purple and gold. She would have been 18 and preparing for life after high school.
Ashlynne died on May 2, 2016, when she and her younger brother, Ian, didn't make it home from school. A predator tricked the siblings – then 11 and 9, respectively – into getting into his van after they had gotten off the bus in Shiprock. Hours later, passersby found Ian alone wandering an area.
Authorities found Ashlynne's body the next day. She had been sexually assaulted, strangled, and bludgeoned repeatedly with a tire iron.
Kirtland Central High honored Ashlynne with an honorary diploma.
Read the full story in the June 1 edition of the Navajo Times.
---