Snowbowl opening draws crowds, protests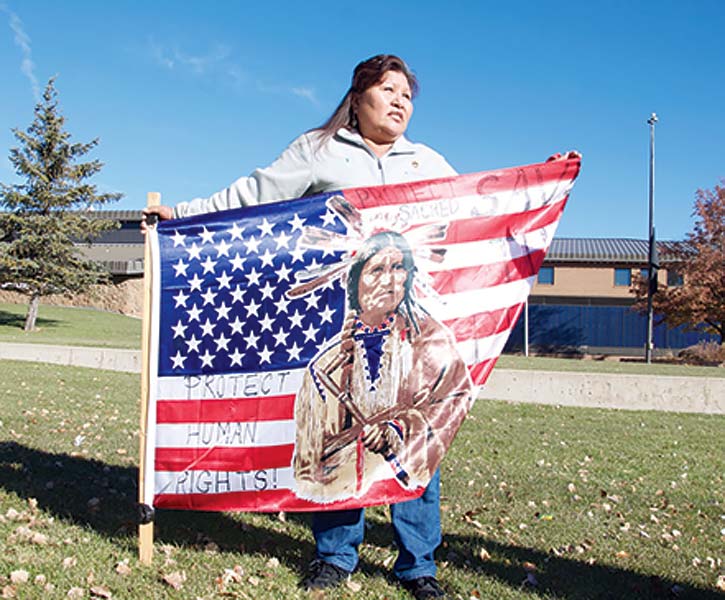 FLAGSTAFF
Klee Benally said more than 50 people who protested the opening of the Arizona Snowbowl have been arrested within the past four years.
"Some of them multiple times," said Benally, an environmental activist who's also been arrested a number of times for rallying the use of reclaimed sewage on the San Francisco Peaks.
More than a dozen individuals on Nov. 20 rallied against the opening of Snowbowl once again outside Flagstaff City Hall, arguing that the wastewater snow poses risks to public health and the ecology of the Peaks, which is considered sacred by at least 13 American Indian tribes.
"We have to stand here," said Christopher Jocks, a Kahnawake Mohawk professor in the applied indigenous studies at Northern Arizona University, who canceled one of his morning classes to take part in the protest.
"I don't care how many years and how many times we come here, we have to keep standing here."
Through a megaphone, Benally shouted slogans such as "stop exploitation of public lands," "for respect, for cultural survival," "to respect Mother Earth," "to respect the cultures of 13 indigenous nations," "for environmental integrity of the San Francisco Peaks," "don't ski on pee," "no desecration for recreation," and famously, "boycott Snowbowl!"
---