Out of the woodwork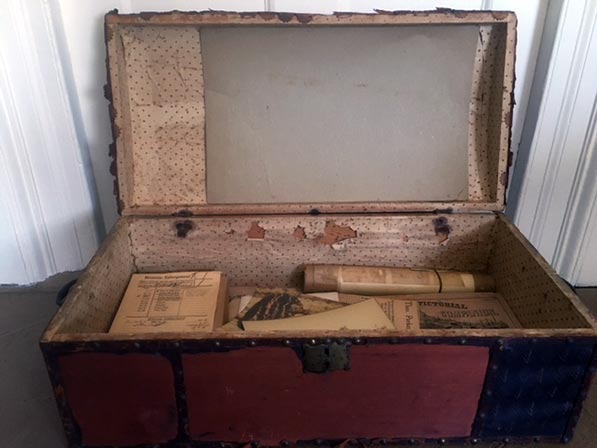 Third copy of treaty identified, will be at Hweeldi
WINDOW ROCK
The elusive third original copy of the Treaty of 1868, long believed to be missing, is in safe hands in Massachusetts and, if all goes well, will be displayed at the Bosque Redondo Memorial at Fort Sumner, New Mexico, a week after the other surviving copy is unveiled at the Navajo Nation Museum's 150th anniversary celebration of the treaty's signing.
C.P. "Kitty" Weaver of Manchester, Massachusetts, told the Times Monday she has been in negotiations with the memorial, a New Mexico state historic site, to hand-deliver the treaty to Hweeldi as part of the site's commemoration of the treaty signing June 8 and 9 (a week after June 1, the date the treaty was actually signed, to avoid competing with Window Rock's celebration, she explained).
Aaron Roth, director of the memorial, said he was not at liberty to confirm whether the treaty will come to Bosque Redondo. He did reveal that, "The state will be making an official announcement some time soon."
Weaver, a great-grandniece of Col. Samuel F. Tappan, who helped negotiate and signed the treaty as a member of the Indian Peace Commission, said the copy was found by her grandfather in an old box or trunk in the attic of Tappan's home in Manchester, bound in a faded red ribbon with notes from the three days of negotiations that took place before it was signed.
"It's been in my files for ages," she said in a telephone interview from the 1836 Tappan home she now shares with her husband. "I didn't realize people thought it was missing."
Weaver said the treaty is in "fairly decent shape."
Upon the advice of representatives of the U.S. National Archives, who visited her last week to see the manuscript, she turned the documents over to the New England Document Conservation Center for better preservation.
---