Weller says county partition proposal not racist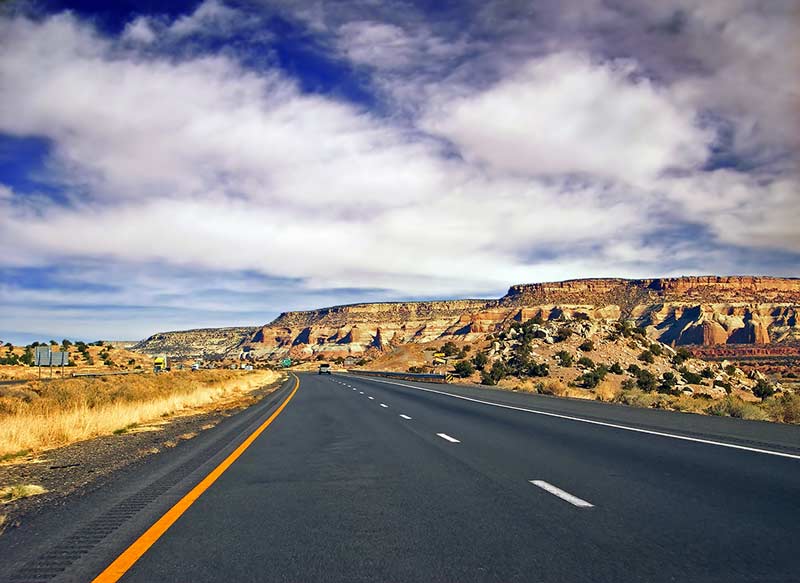 WINDOW ROCK
Apache County's only white supervisor says the proposal to split Apache County at I-40 is not racially motivated.
Supervisor Barry Weller has been speaking in favor of Arizona House Bill 2040. Although considered a dead bill, it still continues to raise eyebrows among Apache County leaders and constituents. The essence of HB 2040 was to divide Apache County at the interstate highway. Everything south of I-40, where the county is mostly white, would become part of Greenlee County and everything north — where the county overlaps the Navajo Nation — would be the new Apache County.
"There is no racial aspect to any of the activity that I have witnessed or been a part of with respect to county realignment," said Weller in an email. "What I hope to be gained is a surfacing of the critical issues that keep our county in poverty."
Last month, Apache County District II Supervisor Tom White, Jr. wrote a critical letter to the Navajo Times editor warning readers of this new division attempt within his county. He said the plan would place the towns of Concho, Vernon, Eagar, Springerville, Nutrioso, and Alpine under Greenlee County. White, who is Diné, said the proposal smacks of racism on the part of Weller, who represents mostly white District III, and a group known as the Citizens of Annexation.
When asked what made Weller's idea "racial," White said, "As for why I believe (Weller) is racial: He refuses to come to our board of supervisors meetings when it's been held up on the Navajo Nation. His group is saying they are outnumbered 2 to 1." (Two of the three county supervisors are Navajo.)
Weller said he's not a racist and that White has been misled. He also said that he was not the initiator of the bill.
"Any racial overtones at any time would repulse me and cause me to rapidly back away from individuals that may have such motives," Weller said in an email.
Weller continued to explain supporters of the county realignment want it because of "revenue streams, jurisdiction concerns, appropriate representation with respect to rural vs. urban communities, very rural vs. semi-rural communities or equity in revenue/expenditure distribution."
"I think the inequities, economic and representative, that affect the citizens in all parts of our county are awful and need prompt attention," said Weller. "I am concerned that fear fostered and promoted by ill-advised individuals, will attempt to turn these issues into racial accusation with an intention to maintain the county political status quo."
---