Wide Ruins officials outraged over fatal mauling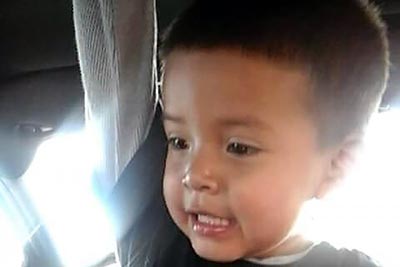 WIDE RUINS, Ariz.
There was plenty of sorrow and sympathy expressed Monday night at the Wide Ruins Chapter House as friends and family of little Kayden Colter Begay gathered to comfort the deceased child's mother, Kimasha Shorty.
But there was also no shortage of outrage, as members of Shorty's home chapter lashed out at the tribal government for not getting a leash on the Navajo Nation's stray dog problem.
"Somebody's going to have to take this seriously," said Chapter President Cecil Hubbell Sr. "I'm talking about these dogs that are not on leashes."
Begay, 3, was mauled to death by a pack of dogs last Thursday night while visiting his paternal grandparents in Seba Dalkai, Arizona.
His funeral was Wednesday.
"Never did I think I would be burying my son," Shorty said between sobs.
Hubbell said the attack was not an isolated incident, and certainly not unique to Seba Dalkai.
"I was over at the senior center the other day," he said, "sort of eavesdropping on conversations. A woman was saying she was attacked by three Rottweilers as she walked to work."
The chapter's grazing official, Shawnevan Dale, agreed. "As a grazing official, I'm constantly dealing with animals being attacked by stray dogs," he said. "There are laws against having dangerous animals on the reservation, but they're not being enforced."
One reason, Dale said, is lack of resources. "There are only four resource enforcement rangers across Navajoland," he said. "When a dog kills a chicken or a sheep, we worry for a week or two and then forget about it. Now a little (human) life has been taken."
---