'I got this!'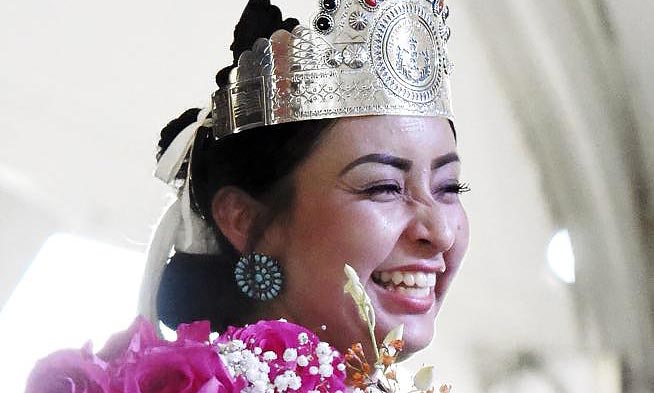 Alyson Shirley crowned 69th Naabeehó Bich'eekį'
WINDOW ROCK
Alyson Jeri Shirley from Tolani Lake, Ariz. was crowned the new Miss Navajo Nation, becoming the 69th titleholder, during the coronation ceremony on Saturday at Navajo Arts & Crafts Enterprise.
"Whoo! Doo chxǫhǫ́ǫ́ shitah hoditłid héíh," Shirley said, meaning that the 20-year-old stand out was in a state of euphoria.
During her acceptance speech, Shirley thanked her grandmother Lorraine Nebitsi Chee for helping her win the difficult, three-day competition – during the 69th annual Navajo Nation Fair – that she had been preparing for since she was a child.
"Thank you grandmother, it's because of you I did this," Shirley told Chee in Navajo before a large turnout. "It's because of your teachings and your daily lectures. You are a beautiful woman. Your words are powerful. It's because of you, I'm here. You are my deterrent example."
During her speech, Shirley also encouraged parents to speak Navajo to their children.
"Don't speak to them in English, that isn't our language," Shirley told them in Navajo.
---