Tsosie and Whitethorne fire back, petition Supreme Court to remove Deschene from Nov. 4 ballot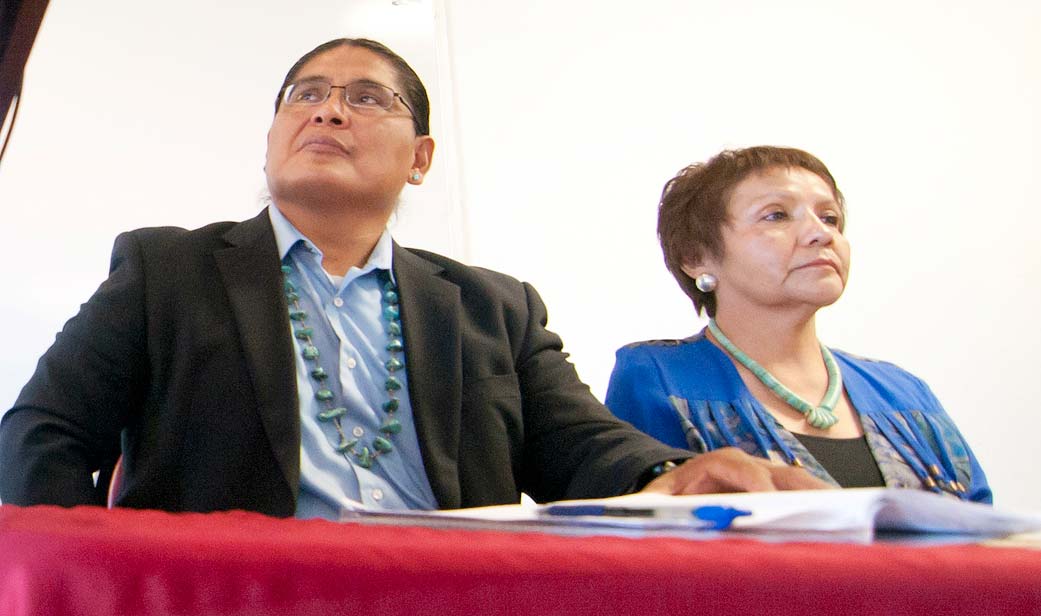 WINDOW ROCK
In response to the Navajo Board of Election's decision to keep Navajo Nation presidential candidate Chris Deschene on the ballot, Dale E. Tsosie and Hank Whitethorne have filed a writ of mandamus.
A writ of mandamus petitions the Navajo Supreme Court to order the NBOE to abide the Office of Hearings and Appeals' directive and be "brought to a speedy end."
The Office of Hearings and Appeals disqualified Deschene on Oct. 9 and ordered NBOE to replace him with the candidate with the third highest votes during the Aug. 26 primaries.
Navajo Nation Council Delegate Russell Begaye received 7,453 votes.
On Monday, during a special meeting, the NBOE voted to keep Deschene on the ballot stating that the board does not bow to the Office of Hearings and Appeals or the Navajo Nation Supreme Court.
"The people have a right to choose the leader of their choice," NBOE supervisor Jonathan Tso said.
At the time, David Jordan, attorney for Dale E. Tsosie, and Justin Jones, attorney for Hank Whitethorne, said they would wait for an appeal they thought would be filed by the Marine Corps vet.
"We're going back to the office now and plan for the appeal," Jordan said on Oct. 9.
In their petition filed on Tuesday, it stated, "This case finds the Navajo Nation in a state of crisis. The crisis is directly caused by the contempt that (NBOE) and (Deschene) have for this court and OHA."
"Once the disqualification order was entered, (NBOE) were mandated by Navajo law to move (Shiprock Council Delegate Russell Begaye) onto the ballot for a general election and to remove (Deschene, immediately)," the writ of mandamus, further states.
On Wednesday morning he and running mate, Fannie Atcitty, were at Tse' Łichii Chapter, campaigning and meeting with their supporters.
General elections will be held on Nov. 4.