Horse ride to kick off summer session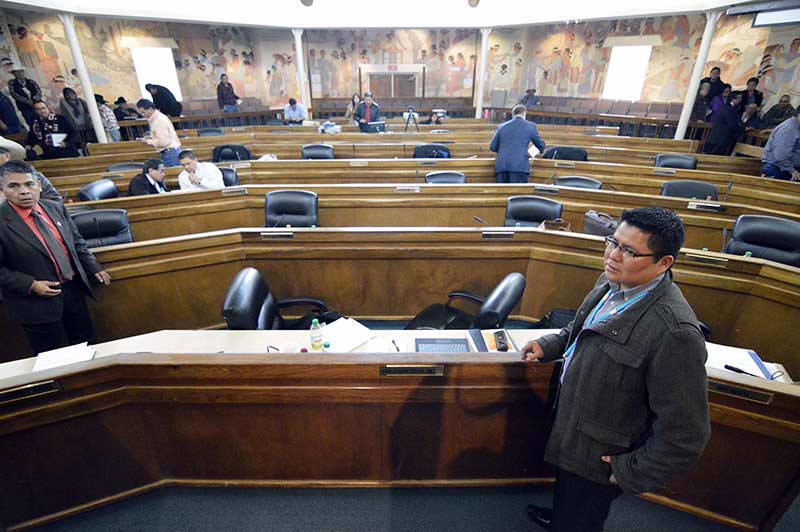 WINDOW ROCK
This summer session, Council delegate Walter Phelps will ride his sorrel quarter horse to the Navajo Nation Council Chamber.
Phelps will begin his descent to the tribal capitol on Friday in Cameron Ariz., and make a few stops along way, including a visit with a Navajo Code Talker in Leupp, Ariz., before galloping toward Ganado, Ariz. Sunday evening.
Come Monday, he will ride his horse from the Navajo Nation Fairgrounds to the tribal capitol, with messages, issues and concerns impacting citizens from Western Navajo Agency.
Uranium contamination in the Cameron area as well as the lack of any infrastructure in the Former Bennett Freeze Area are common issues that haven't been resolved, Phelps said.
He added that these topics fit in with the nine priorities that the Navajo Nation government's branch chiefs – Navajo Nation President Russell Begaye, Vice President Jonathan Nez, Speaker LoRenzo Bates and acting Chief Justice Eleanor Shirley – identified and will cooperatively address.
Those nine priorities are: water rights/projects, economic development, infrastructure, housing, education, human services, governance, public safety, natural resources, and judicial needs.
"We have very limited resources," Phelps said about the Cameron, Coalmine Canyon, Leupp, Tolani Lake, Tsidi To ii he represents on council.
---