Mother Earth takes center stage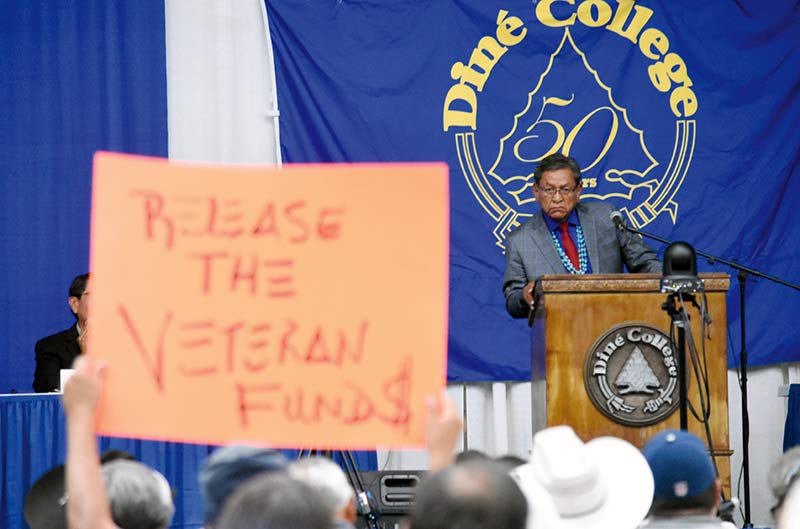 5th candidates for president forum held at Diné College
TSAILE, Ariz.
With the fifth and final presidential candidate forum held at Diné College, you might have expected education issues to take center stage. Instead, the environment floated to the fore.
Which, when you think about it, makes perfect sense. If college students are to graduate and make their way in the world, the first thing they need is a world. In other highlights, a group of veterans walked from Chinle to Tsaile to protest the holdup of $1.2 million in funding earmarked for home repair, funeral expenses and other emergency needs, and Tom Chee for the first time spoke about his wife.
Candidates answered questions from the panelists, who included Diné College students and faculty, about illegal trash dumping, water rights, climate change and clean energy.
---