New delegates hear do's, don't's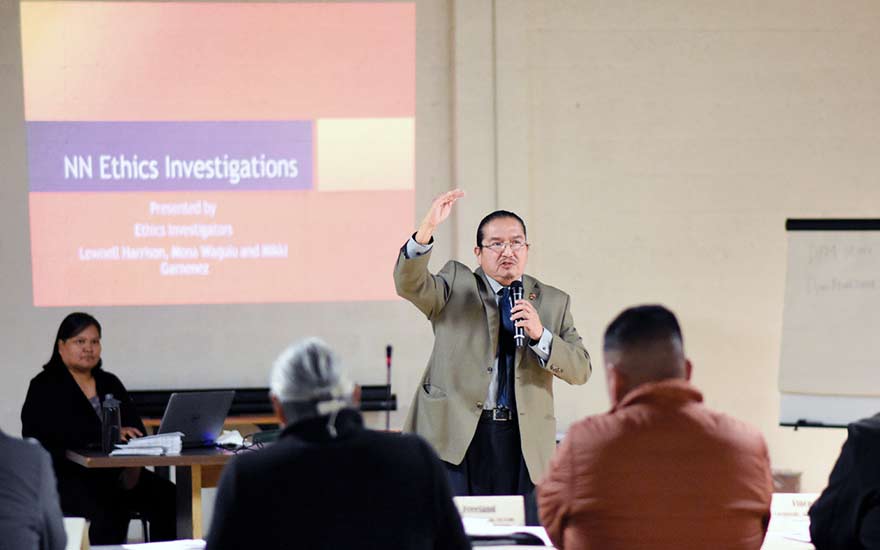 WINDOW ROCK
It was "Council Delegate 101" for newly elected lawmakers who will be taking their oath of office in January.
A two-day orientation was held Monday and Tuesday for the delegates, especially the 15 new delegates who are either going to be serving for the first time or who are returning.
"On my first day being a delegate I was overwhelmed," said Speaker LoRenzo Bates, on when he started his career as a delegate.
"Folks on the outside sometimes are under the impression it's an easy job. By virtue of the orientation hopefully it gives them an overview so they're not as overwhelmed with being a representative of the Navajo Nation."
The first day of the orientation covered an overview of the three branches: judicial, legislative, executive. The following day lawmakers were given courses on ethics and rules, the legislative process and Department of Diné Education.
---