'Strong nine' scores win for Yaadilah softball team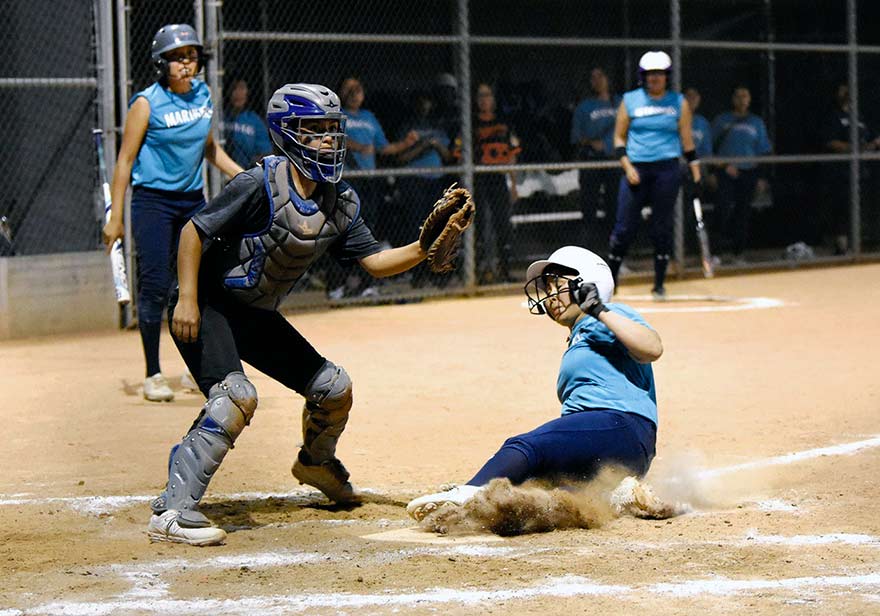 SCOTTSDALE, Ariz.
Things were looking bleak for the Yaadilah Sports softball team.
Prior to the start of the Triple A softball bracket at the 21st Annual Arizona Diamondbacks Inter-Tribal Youth Baseball Tournament, the Del Thomas-coached team didn't know if they would have enough players to take the field.
"We had a couple of girls drop out," Thomas said. "We originally had 14 girls ready to come down but some of them backed out."
So on Tuesday morning last week, Thomas sent a text to members of his team and nine of those players responded wanting to play.
"I didn't know if we were going to have enough players but we had a strong nine," he said.
Those strong nine defied the odds and captured the tournament title in impressive fashion. After escaping with a 5-4 win over the Fort Defiance Mariners, the Yaadilah Sports team mowed down their next two opponents en route to the championship trophy.
They beat the Fort Mohave Bravettes for the second time during the four-day tourney to reach the championship game by a 7-1 count. In the finals, they shutout the SW Braves, winning 11-0.
"I've been blessed with some great players," Thomas said of his team, which is comprised of high school players from Chinle, Piedra Vista, Shiprock, Rio Rancho and Albuquerque West Mesa.
"We almost pulled out of the tournament and what impressed me the most is they just played their hearts out," he said. "They gave everything they had, no matter if they were up or behind.
They didn't give up and they did their jobs."
---