'These kids bust their behinds': Scores take back seat to experience in all-star games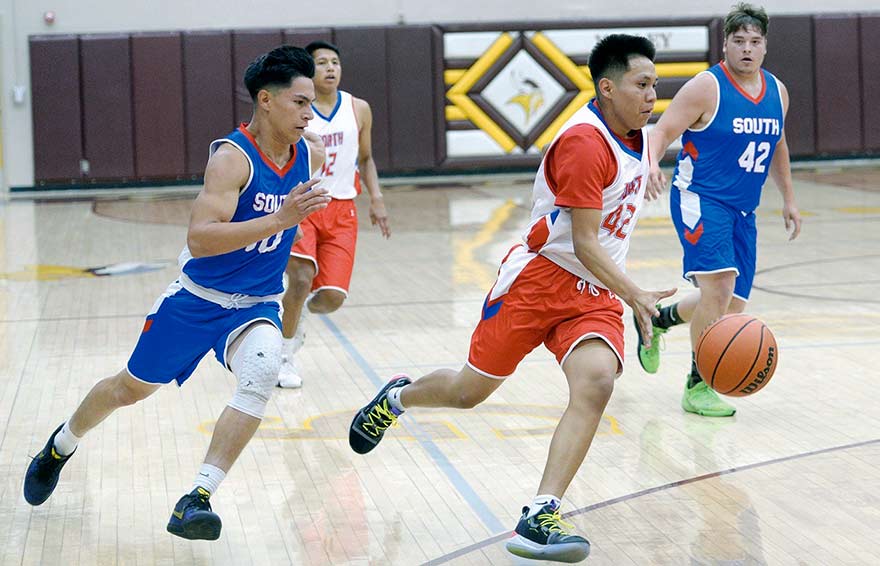 ALBUQUERQUE
In years to come, those who walk into Christopher Trujillo's office will see a special jersey with the names of 14 basketball players scribbled on the mesh.
The names will be those of the 14 players Trujillo coached in the 2019 New Mexico High School Coaches Association All-Star Games held over the weekend.
The names and the jersey will serve as a reminder of journey the coach and players of the Northwest Small School boys' basketball team took together.
"It's something that I'll never ever forget, something no one can ever take away from me," Trujillo said. "All the kids you coached, you never forget them. There're always some that stay special in your heart."
It wasn't just another couple of games for Trujillo and the group of young men, but an opportunity to prove that players from small towns can do big things.
The Northwest Small School team defeated the Southwest Small School boys' team 94-85 in game one on Friday, but fell short to the Southeast Small School boys' team 103-81.
Trujillo said the scores didn't matter, because the team did their best.
"We weren't expected to do much and when you only have two hours of practice before your first game, there's not very much you can set up with," he said. "When you have all-stars, you just have to go with it. They know what to do, so you just got to let them run."
The overall experience is what Trujillo said was most exciting.
Trujillo, who originally from Jemez Valley and is the head coach for Cottonwood Classical Preparatory School, said it was his first time being selected to coach an all-star team and he was ecstatic to be able to represent small schools and communities.
"I think I was more excited when I knew that one of my kids made it. Two days later, when they called me and told me I was selected, it was surreal," he said. "I'm still on Cloud Nine, even though we lost."
---