Talented freshmen add to St. Michael's strength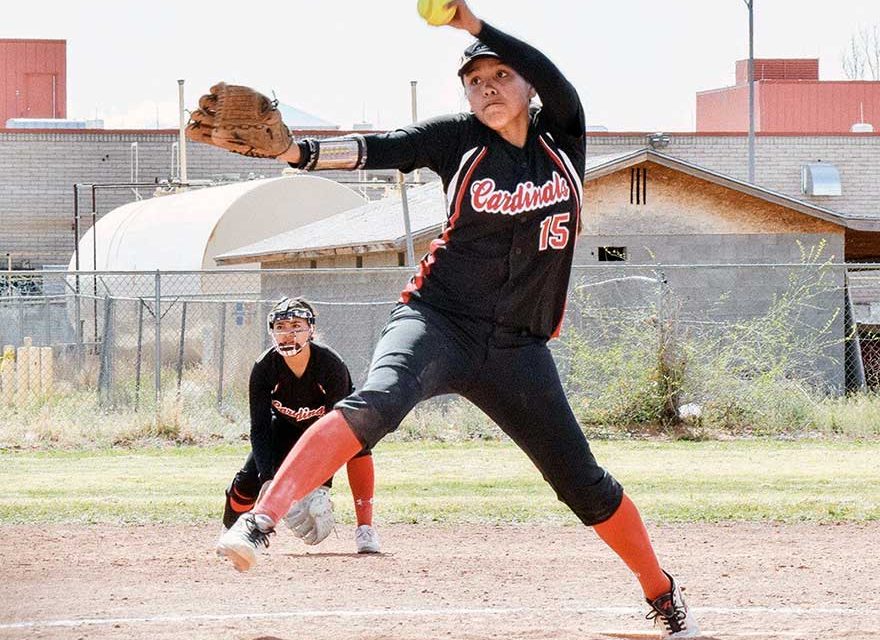 WINDOW ROCK
The blueprint for the St. Michael softball team looks promising.
With the addition of a talented freshmen class, coupled with a strong sophomore and junior class, the Lady Cardinals are making some huge strides on the softball diamond.
Going into today's doubleheader with Newcomb, St. Michael sports a 14-5 overall record, which includes wins over Chinle, Window Rock and Tuba City. Based on their body of work, the Cardinals were ranked No. 6 in Tuesday's Arizona Interscholastic Association 1A state polls.
"We have a really strong team this year," St. Michael coach Karen Tom said. "In seasons past we were always one-sided. We were either very good on defense but not as strong on the offensive end.
"This team is very well balanced," she added. "They have a good feel at the plate so they are able to connect. Their defense is just as good. They play real good solid defense."
Last season, the Cardinals made history by winning its first-ever state playoff game, emerging with a tight 9-8 win over Anthem Prep. Of the 13 players from last year's squad, Tom returns eight lettermen.
And with the 10 new freshmen, Tom says, this is St. Michael's largest squad the school has had in the past few years.
"I have 18 total," she said. "The incoming freshmen have a lot of experience. Last year they won their middle school NAIC championship so they are pretty seasoned athletes."
Tom said most of her new talent played little league ball and some of them played on a traveling team. Freshman ace Gabriella Simpson and fellow teammate Sunshine Burnside played club ball with the Arizona Firecracker traveling club, a team based out of Phoenix.
"They're pretty decent," she said of her freshmen class. "There is not a whole lot of teaching the fundamentals going on because they were taught that at an early age.
"They are playing beyond their years and right now they are meshing with the eight returners I have," she added. "They have a great bond going on."
---