'Totally Navajo'
New York Yankees draft Diné from Georgia with No. 23 overall pick
WINDOW ROCK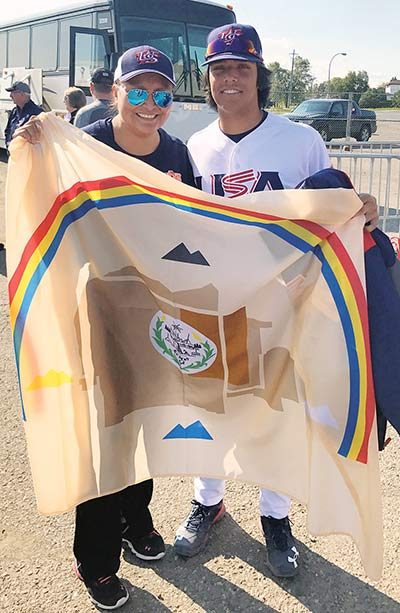 A year before being drafted as the New York Yankees' No. 1 pick, Anthony Seigler told his family that he would get an invitation to the studios of the MLB Network in Secaucus, New Jersey.
Every year the MLB Network selects a handful of athletes from across the nation to witness the first night of the Major League Baseball draft.
Seigler, Diné from Cartersville, Georgia, was selected as the 23rd overall pick by the Yankees. He signed his contract last Saturday for $2.8 million.
"Just being able to experience that was a tremendous blessing," Seigler said in an interview with the Navajo Times. "Being able to be there when they called my name was pretty awesome. It's every kid's dream to be drafted in the first round and I am thankful for that."
His mom, Alysia (Joe) Seigler, said the entire family couldn't fathom Anthony being drafted so high, but as it came closer to draft day they realized that this could be a possibility.
"We were working on him going to the University of Florida on a baseball scholarship," said Alysia, who grew up in the Fort Defiance area. "It's been just crazy and when it happened we were, like, 'Holy cow,' but I'm sure Anthony knew it from day one."
---