'A long 1.5 seconds'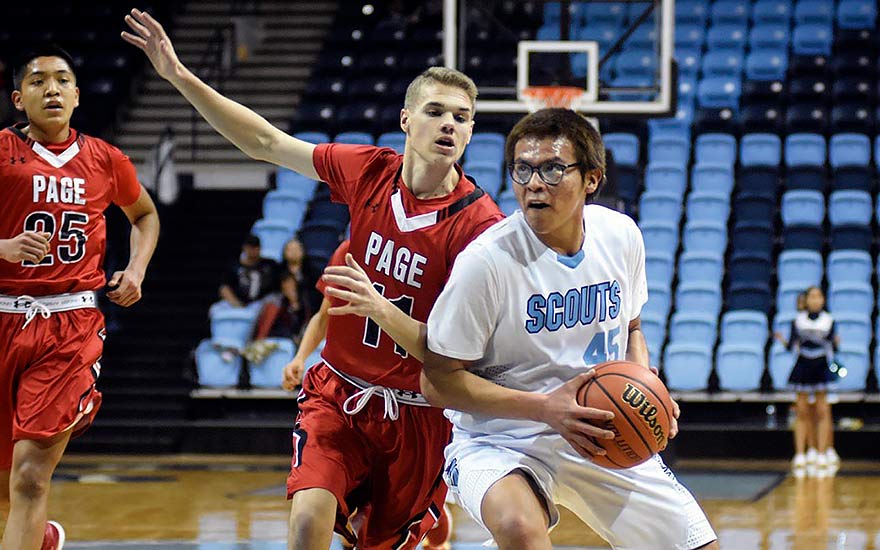 Time on Scouts' side in squeaker over Page
FORT DEFIANCE
The game-winning putback by Window Rock's Marian Ynzunza was a beauty, but that shot was marked with controversy.
With 1.5 seconds left in the game, the Scouts heaved the ball from one side of the court to the other end and in that time frame they had two attempts (in 1.5 seconds) to escape with a 57-56 win over Page in a battle for the league's second seed in next month's 3A North basketball tournament.
"Everybody is going to talk about that but we got the shot off and the clock continued to run and we got a second shot," Window Rock coach Joel Harper said of the now-famous shot made by Ynzunza. "We're just grateful for that 1.5 seconds."
Before that sequence happened, the timer inadvertently started the clock too early as the buzzer sounded before the ball was inbounded, so Window Rock had another chance to reset their final play of the game.
On that final play, Window Rock junior Adrian Destea made a nice throw to the other end of the floor to set in motion the final sequence of this back-and-forth contest, which was riddled with fouls.
"It was a very long 1.5 seconds (but) what are you going to do?" Page coach Russ Skubal asked. Looking back, "I should have put Justin Salabiye, an all-region receiver, in the back and that's on me as a coach.
"I don't think the game was lost on that play," he added. "I think we had a chance to put the game on ice and we missed some free throws and we made some mistakes defensively and we let them get their confidence back."
---