Chinle swats down Yellowjackets to win tourney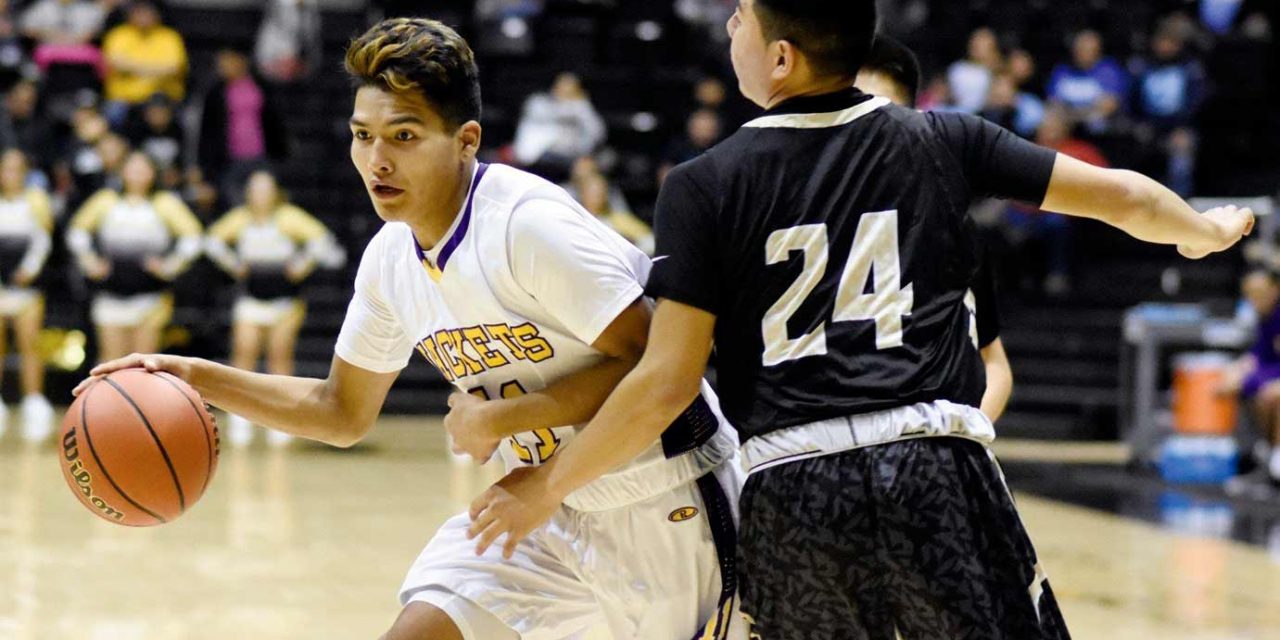 CHINLE
With a championship trophy on the line, the tenor of the game leaned in the direction of the Chinle boys' basketball team.
The Wildcats hit a mind-boggling 5-of-7 shots in the closing minutes in the finals of the Choice Wireless Classic on Saturday night as Chinle eked out a 56-52 win over the Blue Ridge Yellowjackets.
Senior Cooper Burbank provided some stability throughout the game for Chinle while junior Curtis Begay hit some clutch shots to hold off the Yellowjackets.
"That was real big," Chinle coach Raul Mendoza said. "I thought Cooper hit some critical shots and Curtis hit a big three down the stretch. Those little things is what we've talked about. You have to do all the little things to make a difference. It was a good team effort."
Burbank finished with 26 points while Begay added 16.
"It was a great win," said Burbank, who was named the tournament's MVP. "It gives confidence early in the season but we know that we still need to fix a lot of stuff. This was a good tournament to see what we need to fix, and we'll go from there."
With just over four minutes left, Burbank nailed a shot on top of the key and after an empty possession by Blue Ridge, the Chinle senior nailed a pull-up jumper for a 48-46 lead.
The game was tied for the fifth and sixth time before Begay came through with a 3-pointer for a 53-50 cushion with over three minutes left. Blue Ridge had four cracks at it but they could not connect on three open looks.
On the Wildcats' next possession, Chinle senior post Angelo Lewis found Begay on the baseline. Begay went up strong and after converting an old-fashion three-point play, Chinle staked out a 56-50 advantage with 1:42 to go.
In the closing minutes, Blue Ridge got two free throws from senior guard RJ Tate but with the Yellowjackets' foul count being so low, Chinle ran out the clock.
"It was a fun game," Blue Ridge coach Darryl Suber said. "Both teams played hard. People made some shots and Begay came up with two big ones that were well-contested shots.
"We had a couple of untimely ones that we missed there at the end and with only two fouls on board it was like a Catch 22," he said. "It was good that we were playing tough defense and not fouling but when we needed to foul they (the Wildcats) were eating the clock when we were trying to get them in the bonus."
---