Scorps fall to No. 1 Cleveland in championship game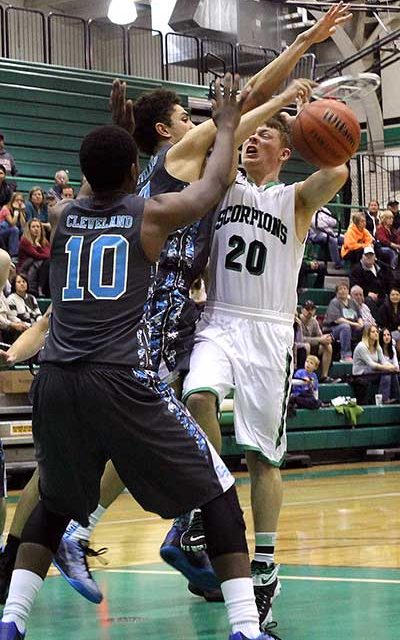 FARMINGTON
The Farmington Scorpions didn't walk away with the title from their own tournament, but instead with a newfound respect.
In the Marv Sanders Invite, the Scorpions came up short after an 87-62 loss to Cleveland, the No. 1 Class 6A team in the state.
Farmington head coach Paul Corley said it was the first time his team had played in the championship of their own tournament in eight years and that was an accomplishment in itself.
"For these kids they gained a lot of respect," he said. "We played two 6A schools; beat one, battled for a little bit there with the second, so the kids really feel good about themselves."
The Scorpions were given a bye in the first round after Calvary West pulled from the tournament.
Farmington (3-2) met Class 6A Las Cruces in the semifinal and defeated them 64-56 before meeting Cleveland (7-0).