Laguna Acoma's McGee rushes for 475 yards, 8 TDs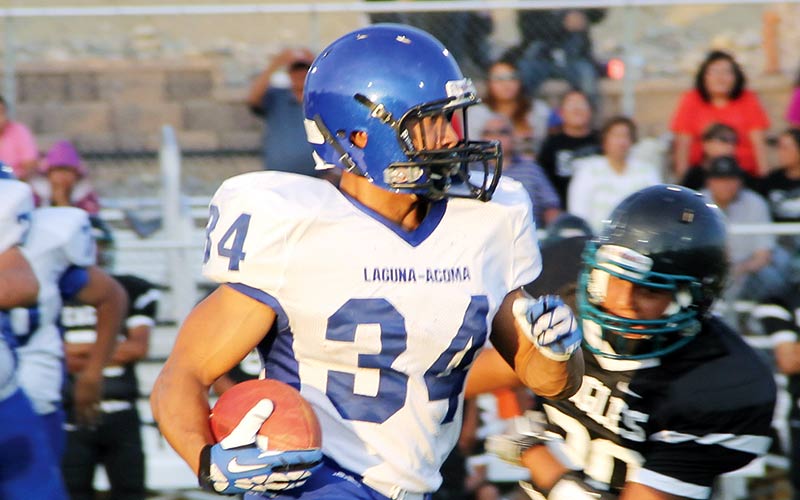 It was the David McGee Show last Friday.
McGee, a senior running back for the Laguna Acoma Hawks, ran for 475 yards and eight touchdowns, which is unofficially the single game state record for rushing, according to the New Mexico Activities Association.
The eight touchdowns might also be the second most scored in a single game.
Laguna Acoma head coach Roger Cordova said running the ball is McGee and the team's strength so that was the their focus.
"Our game plan was to try and run it with David … we just tried to get David loose and get a ground game going," Cordova said. "They (Navajo Prep) established more of the pass." The Hawks defeated the Navajo Prep Eagles 75-34 at Navajo Preparatory School.
Within four minutes, McGee scored his first touchdown. Two minutes later McGee scored again on a 60-yard punt return to give Laguna Acoma the 12-0 lead before the Hawks added two-extra points to extend the lead to 14-0.
Navajo Prep head coach Rod Denetso said the goal for his team was to leave nothing open for McGee.
"We tried to clog up all the gaps – take a gap away, take the outside away, but didn't work. We're not a very good tackling team," Denetso said. "This one's on me. I got to do some stuff as a head coach. Defensively I didn't prepare."