Tuba City bull rider breaks drought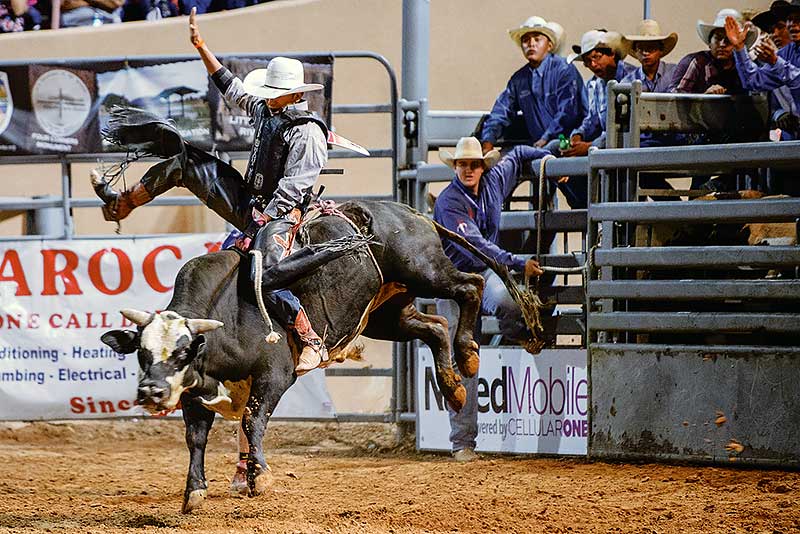 RED ROCK PARK
In his last three attempts competing at the iconic Wild Thing Bull Riding Championship, there was nothing for Lane Granger to write home about.
The Tuba City, Arizona, cowboy failed to get a qualified ride in those previous tries so on Saturday night he was determined to get his bull covered before a capacity crowd at Red Rock Park.
"The bull I had was good and he rode into my hand and I just started spurring once it came around," Granger said. "It all worked out."
Granger rode a bull identified by his brand number — 664 — to the tune of 83 points at the 23rd installment of the event and finished third behind event winner Rozen Nobles and reserve champion Tyler McVay.
"That's the first time I've been on (that bull)," said Granger, who was paid $4,328 for his efforts. "They just told me that he was going to be good."
Unlike the previous night, the Wild Thing aficionados were greeted with four qualified rides with Tustin Daye starting the night with an 82-point effort aboard a Sammy Andrews bull.
"I was in the first section and I didn't know the bull so I took it jump for jump," said Daye. "I had a good draw and I just got the job done."
Daye said his ride was not as easy as it looked since he had to work for his score.
"He had a little more kick than I thought he would," he said. "I had to keep pumping over and adjust to his moves."
---