Oil tank fire prompts evacuations in Nageezi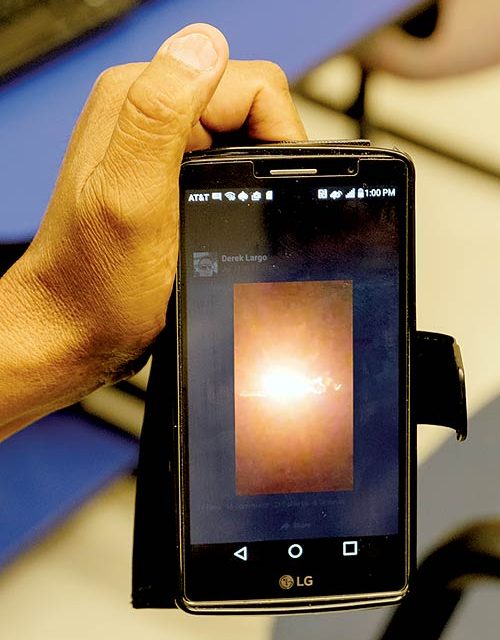 NAGEEZI, N.M.
Ida M. Begay was watching the late movie Monday night when an explosion rocked her house.
As Begay, a lifelong resident of Nageezi, walked outside, she heard another boom and saw flames leaping up against the blackened sky.
"It sounded like a pop and then a whoosh, like gas going into a hot air balloon," Begay said during an interview Tuesday morning. "These explosions shook the air."
The bursts, which started at about 10:15 p.m., came as oil storage tanks owned by WPX Energy exploded, sending plumes of fire into the air above this small community. By 11 p.m., emergency crews and volunteers had flooded the area, evacuating 55 residents in a six-mile radius.
"There were lots of emergency vehicles, lots of sirens," Begay said. "We were all calling our friends, our neighbors. We were all watching the fire from our houses."
Displaced residents gathered first at the Nageezi Chapter House as crews worked to ensure all WPX employees and community members were accounted for. WPX then put residents up in a Bloomfield hotel.
Meanwhile, units from San Juan and Sandoval counties, the city of Farmington, New Mexico State Police and the Navajo Nation worked to assess the damage. Crews set up a command station near the site, which is located near mile marker 114, at the intersection of County Road 7890 and U.S. 550.
No drilling was being done at the site, though it was active within the last month.
WPX Energy reported that 36 oil tanks on a 5-acre plot of land were damaged in the fire. No one was injured.
---