Quick turnaround pleases TC coach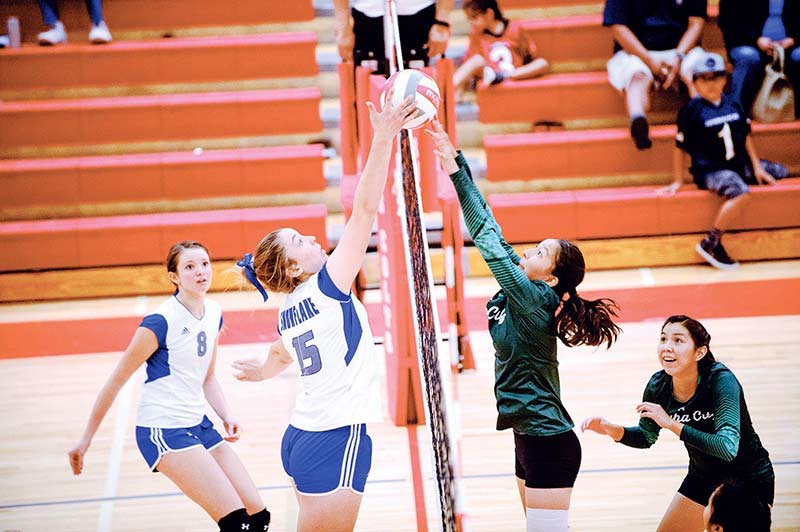 KAYENTA, Ariz.
After a so-so performance to start bracket play on Saturday the Tuba City Lady Warriors flipped the script.
The Warriors opened the Red Bracket portion of the 2016 Kayenta Township MV Mustang Volleyball Tournament with a 25-14, 25-15 loss to Ganado.
In the next round, Tuba City coach Harlan Barlow saw a whole different product as the Warriors were on the cusp of eliminating the Snowflake Lady Lobos, the top-ranked team in 3A. The set scores were 20-25, 25-23, 19-17.
"What can you do?" Barlow asked. "This morning we didn't play very well but this afternoon we came around and the girls played very well."
Barlow said it was the little things that hurt their chances but he was pleased with the turnaround.
"When we play Snowflake it's always a good game," he said. "It's always close and the girls are starting to realize that we're getting there. We just need to take care of the little things."
Tuba City got some great net play from Jayda Chee, Kourtney Posey, and Kayleigh Paddock. The three players combined for 27 of Tuba City's 32 kills.
Chee led that attack with 14 kills on 20 swings while Posey added seven winners and Paddock finished with six.
"She has some talent behind her and we're glad that we have her," Barlow said of Chee, the freshman middle hitter.
After a seesaw affair in the opening frame, the Warriors gained a little breathing room when Chee hit a crosscourt winner for a 19-15 lead. That margin proved to be significant as both teams traded points with Tuba City winning 25-20.
In the next set, Snowflake jumped out to a 7-1 lead behind the play of middle hitter Erin Willis. As Snowflake's biggest threat she put down two big swings and she added a pair of stuff blocks.
---