Better living through dance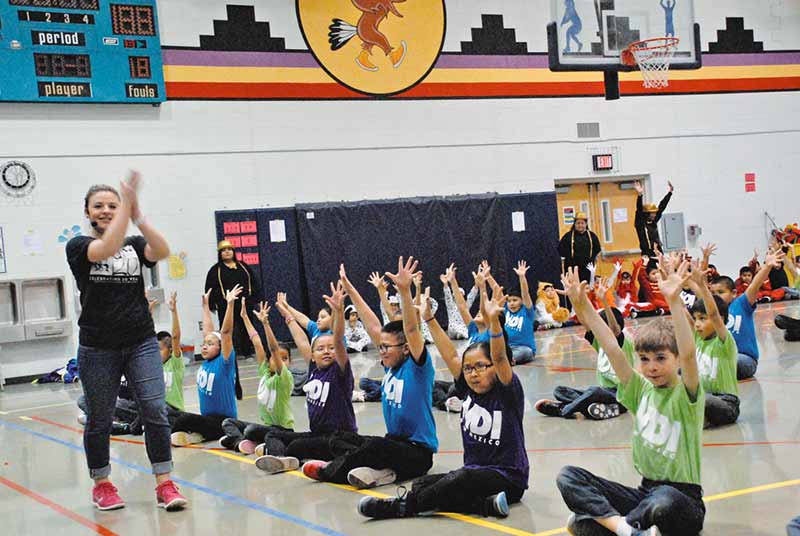 Program brings a flash of Broadway to the rez
SHIPROCK
The kids of Asta Biyaazh Community School brought the power of Broadway to their little school as they danced their hearts out for their "Broadway Bound" performance this past Friday.
With over 100 students participating in the National Dance Institute of New Mexico's residency program, the Shiprock community got to see bits of plays that were performed on Broadway showcased by kindergarteners through fifth-graders.
NDI New Mexico is an organization that bring award-winning arts and physical education programs to underserved children in urban, rural and Native American communities throughout New Mexico, the website states.
Asta Biyaazh Community School has been part of NDI's residency program for 14 years, according to fifth-grade teacher Tim Davidson.
The program allows a school to host a team from NDI for one to three weeks. The team teaches daily dance classes, culminating in a final performance.
The classes aren't just about dance. It's a dance program that teaches a child to achieve excellence — using dance as a tool, said Residency Program Director Cristiane C. de Oliveira.
De Oliveira said while they are at the school they teach the students four core values every day: Do your best, work hard, never give up and be healthy.
---