Diné weaver exhibits work in NYC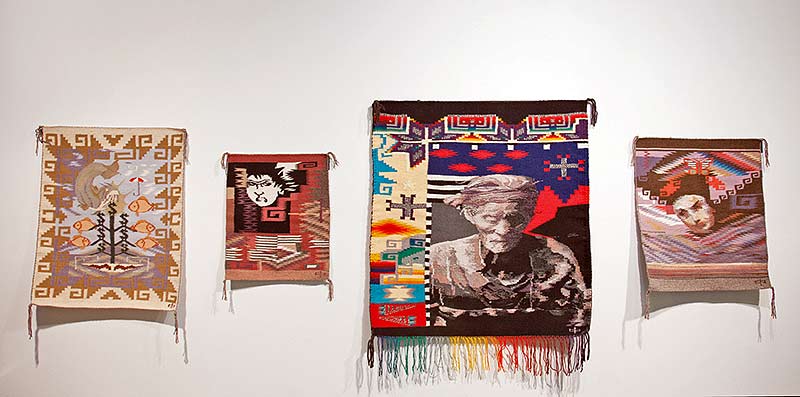 WINDOW ROCK
Navajo weaver Marlowe Katoney has come a long way in the five years he has been weaving rugs, and now his craft has landed him exhibition space in New York City.
Katoney's work "Survivor: Modern Times in Navajo Textiles" is a part of the Brooklyn Wayfarers summer installment on the TOBY wall space.
Katoney displayed four pieces from his collection of work from 2012 to 2015.
"My work is more contemporary, it's not traditional," Katoney said. He understands that a lot of people who know about Navajo weaving expect it to be traditional patterns. "My work is different."
The pieces he started were "Tree of Life: American Epic," "Malice," "Survivor: An American Experience," and "The Crowning of Scrap Girl."
Katoney said his largest piece was "Survivor: An American Experience." It was made with Germantown yarn that was gifted to him.
"I didn't know what to do, and I started doing research about Germantown yarn," Katoney said, and he found out that Germantown yarn has a connection to the Navajo Long Walk.
---