Exhibit focusing on Diné captures change, pride in culture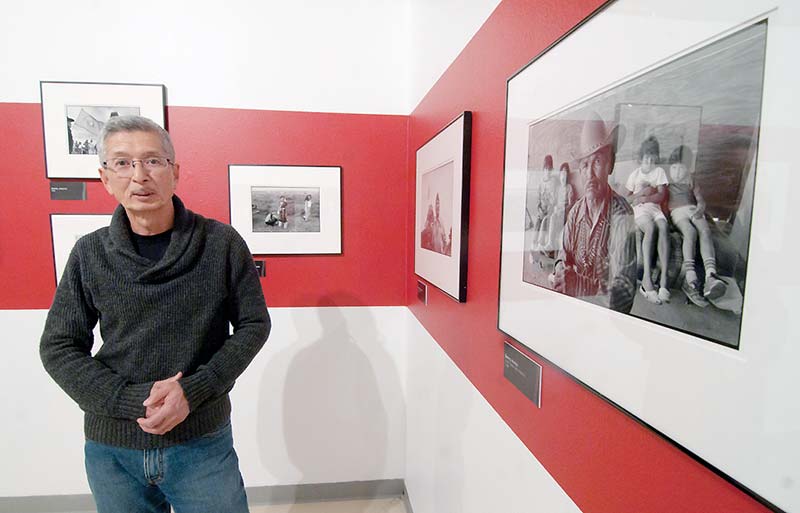 WINDOW ROCK
"40 Years with the Navajo" opens up the history of the Navajo people from the perspective of Japanese photographer Kenji Kawano's lens and state of mind.
With the Navajo Nation Museum showcasing the new exhibit by Kawano, the opening night (Jan. 15) of the event was filled to capacity with college students, singers, elders, newly elected delegates and children of Navajo Code Talkers to see the visual history of the Navajo people from the last 40 years.
"I have seen so many friends here tonight," said Kawano, who was greeted by everyone in attendance and took more photos with people then Miss Navajo Nation. "I am grateful and happy that people came to my opening."
With 60 black and white photos displayed for 40 years with the Navajo, Kawano used a variety of photos that depicted Navajo people from an era that has never been documented visually. One of Kawano's close friends in attendance came to the opening to support Kawano and to see how he documented the Navajo people in the last century.