Making moccasins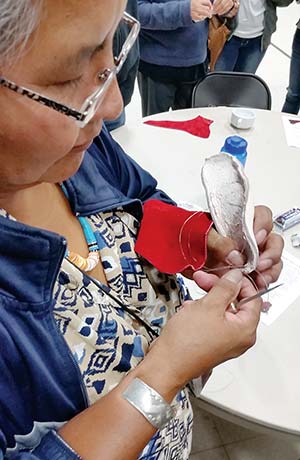 Class offers instruction on traditional activity
HUNTERS POINT, Ariz.
With pieces of red and white leather, Rock Point, Ariz. native Damien John led a large crowd last week at Hunters Point Boarding School through the process of making moccasins.
"I like sharing this information," Jones said.
He dreams that one day people will make their own moccasins again rather than buying them.
"It's our shoe," he said. "I really don't like to go into town and get things."
John said he wants to have something he can do himself, which is why he enjoys making moccasins.