Relocation explored, Hero Twins featured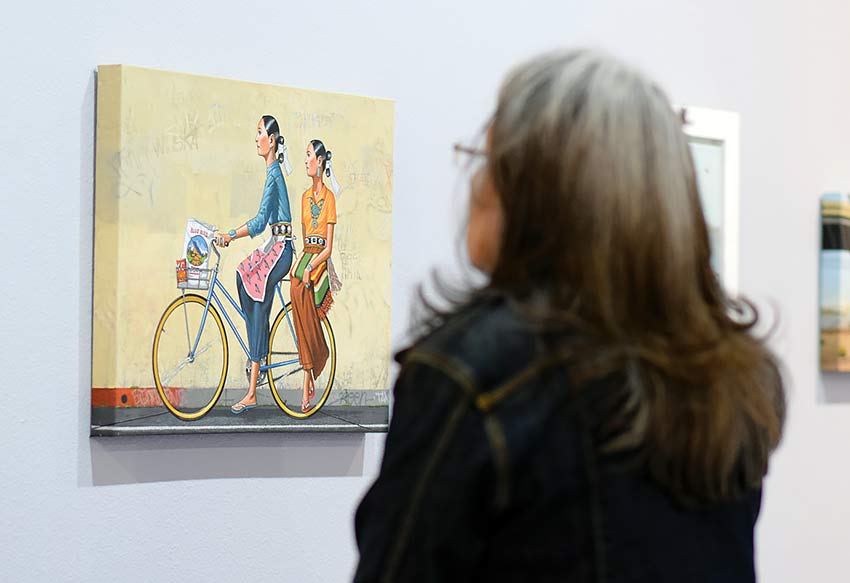 Navajo Nation Museum presents 'Footprints Forward,' sculptures 'Nihe'iina': Our Life. Our Culture.'
WINDOW ROCK
Famed Navajo artist Tony Abeyta explained his painting "Seeds Dispersing" as capturing the relocation of Navajos when they venture off Diné Bikéyah. But no matter where they end up they are still bound to their homeland.
Abeyta is one of several prominent Navajo artists featured in the museum's new exhibit "Footprints Forward," a collection of contemporary artists. Abeyta curated the exhibit with fellow artist Ryan Singer.
"Seeds are the beginning of life and the continuity that we are all bound to the Earth herself, which is what I call 'source,'" explained Abeyta.
"In this are different seeds, spores, of all different plants and organisms that blow all over the place," he said. "The idea is wherever we go we recognize our own likeness elsewhere. When we move out, as long as we come back, we are bound to the earth."
---