'This man is a miracle'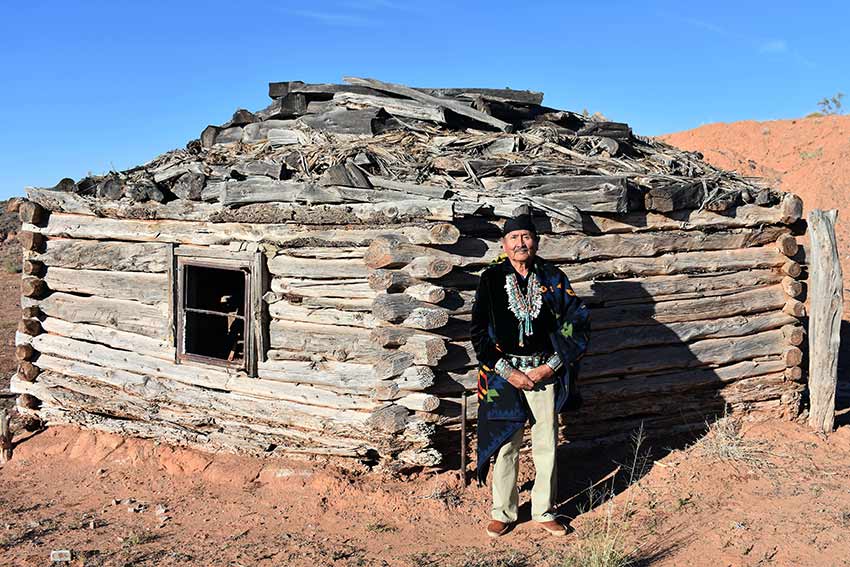 An afternoon with 'Master Roy'
INDIAN WELLS, Ariz.
In this modern age of cellphones, electric lines, fast cars and big box stores, so much has changed, but some things remain the same.
While some talk about "moving the Nation forward," others are concerned about preserving age-old traditions that define the Diné way of life.
In a house full of laughter and warmth, surrounded by friends and relatives, with the scent of mutton stew and frybread in the air, Roy Lester Sr., also affectionately known as "Master Roy," talked about his early life and when he devoted himself to the medicine path.
Lester was born in Winslow in 1952 to Ozetta and Tracy Lester. He is Tótsohnii (Big Water), born for Tábaahá (Edge Water).
His maternal grandfather is Tsénjikiní (Cliff Dwellers) and his paternal grandfather is Kinlichinii (Red House). He has four siblings and two children.
When Lester was a youngster, his father traveled around Arizona for work, from the railroad to a school in Leupp, until they settled in Indian Wells, where he managed the family farm and labored to keep a warm house and food on the table.
---