Diné 'Star Wars' voice actors bid farewell to Fisher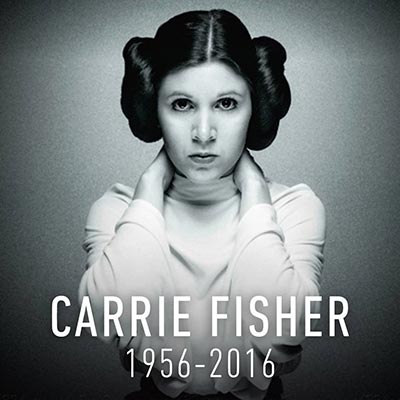 WINDOW ROCK
The princess is dead. Long live the princess.
For voice actors who worked in 2013 to create a special edition of "Star Wars: Episode IV – A New Hope" in Navajo, Dec. 27 brought sadness.
After being admitted to a hospital in California on Dec. 23 for a heart attack, the iconic actress who brought Princess Leia Organa to onscreen life passed away.
Carrie Fisher was 60.
Clarissa Yazzie of Layton, Utah played Princess Leia in the Navajo version of the original "Star Wars" film. She said she awoke to find the news that the actress had passed away on her Facebook page.
"Ats'áhoníyéé' nił hólǫ́ǫ doo," James June, the actor who voiced Han Solo, had posted on his page. "May the Force be with you."
"I didn't believe it, so I had to go Google it myself," Yazzie said.
Her search confirmed the worst.
"I had heard the other day when she ended up in the hospital with a heart attack, so I had just been keeping an eye on the news," she said.
Memes had come up over the weekend of Darth Vader protecting the actress from the Grim Reaper, and the family had made a public statement that Fisher was in stable condition.
Yazzie wasn't expecting the news.
[ot-video type="youtube" url="https://www.youtube.com/watch?v=VR13lIRLfic"]
"It was shocking," she said. "It was definitely shocking. I thought this was something that she was going to come out of."
Yazzie said she never met Fisher, but felt that she had a deep connection with Princess Leia. As a Navajo woman, she saw the feminine strength that the character brought to the story.
Not having grown up with the Star Wars series, Yazzie had to familiarize herself with the character by watching the movie. She said that led to a deeper feeling of connection with the character and a sense of inspiration. She didn't want to say that the connection made it "easy" for her to adapt to the role.
"But, this is almost like I don't have to do much on matching her character, because her character role was pretty similar to the way I am," she said. "She's very fierce, and very bold, and – you know – sarcastic. The different parts of her character matched parts of my character."
She said the Navajo version of the film reinforced interest in "Star Wars" on the Navajo Nation, but it had been there all along to the extent that it had impacted many people she knew.
"Pretty much everyone that I know has posted one thing or another – whether it's an article, or an image, or just a message of condolence," she said.
For Geri Camarillo, who voiced C-3PO in the Navajo version, the news didn't come over social media. She had been staying with her grandmother – no internet and no signal on her phone.
Driving out of the area, she got signal. A text message from her husband brought her the news.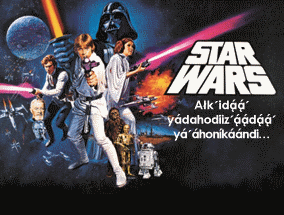 "It was a moment to pause and really have that time of silence and respect," she said.
She added that she thought the role of Princess Leia and the Fisher's own life inspired young Navajo girls. The actress had become a passionate advocate for women's rights and a writer later in life. In the last Star Wars film to feature the actress before her passing, her character had evolved from Princess Leia to General Organa – an elder leader who refused to stop fighting under the threat of a totalitarian regime.
"As a young Navajo woman, I saw a lot of her personality and characteristics in myself," Camarillo said. "You seem to want to aim for that. If you ever envisioned to be like someone, I think a lot of young girls, she had that influence on us."
---