Bloomfield woman arrested in hit-and-run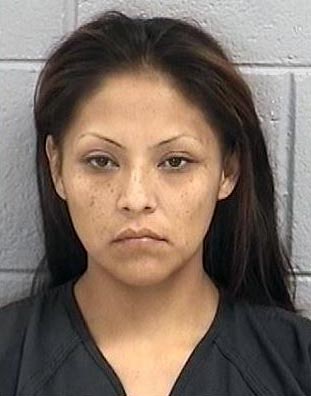 GALLUP
A 28-year-old Bloomfield, New Mexico, woman is in custody after allegedly running over two pedestrians at an intersection in Bloomfield, according to a press release from the San Juan County, New Mexico, Sheriff's Department.
According to the department, deputies responded at approximately 11:39 p.m. Thursday to the area of County Road 4909 and County Road 4910 in reference to a motor vehicle-vs-two pedestrians accident. The two pedestrians appeared to have been intentionally struck by the vehicle, according to the sheriff's office.
A statement from the sheriff's office said both pedestrians were too intoxicated to interview at the time. The male pedestrian, a 24-year old Farmington resident, was not injured in the incident. The female, a 24-year old Bloomfield resident, was air lifted to UNM Hospital in Albuquerque, where she is listed in critical condition.
Police identified the driver as Angela Yazzie, 28, of Bloomfield after finding a Honda identified as the vehicle that hit pedestrians. Police detained Yazzie and a male passenger, who they said lives nearby, at 12 County Road 4910.
Deputies said they saw blood on the steering wheel, the gear shift, and blood on the door handle of the residence. Yazzie had a large laceration on her right hand, according to reports.
"I hit him like the little (expletive) that he is," Yazzie said, according to law enforcement.
A 1 ½-year-old child was also located in the residence.
Investigators determined that the Honda was a stolen motor vehicle out of Albuquerque.
Law enforcement booked Yazzie into San Juan County Detention Center on two counts of aggravated battery with use of a deadly weapon, abuse of a child – her first such offense — and receiving or transferring a stolen motor vehicle.
---