Calling all tots!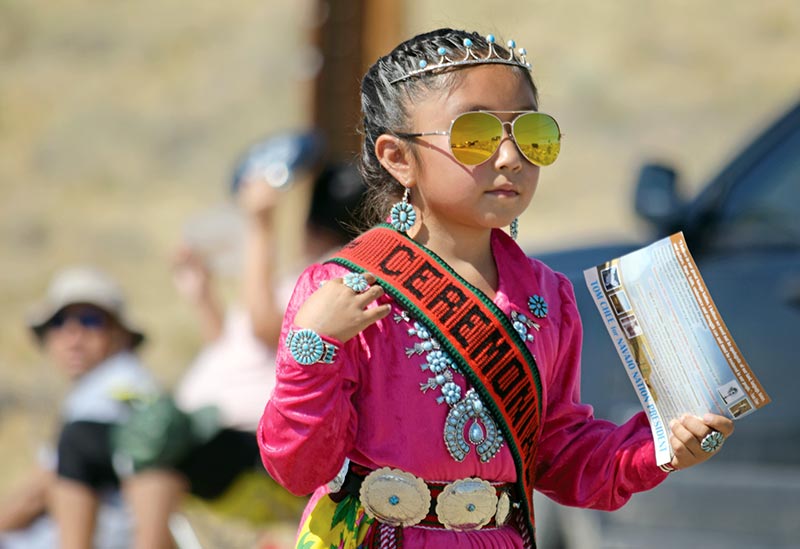 CHINLE
There may be no tiny tots pageant at the Gallup Inter-Tribal Indian Ceremonial this year unless some tots take a tiny step forward.
With the deadline to enter just a day away, "We only have one girl and one boy," lamented Gallup City Councilwoman Fran Palochak, who's in charge of the pageant this year. "If it's not going to be a competition, we're going to have to cancel."
The event debuted last year to much acclaim with eight contestants, and Palochak was expecting more this year.
It is $25 to enter, but the boy and girl winners get "a beautiful crown, a beautiful sash, and a blanket with the Ceremonial logo on it," Palochak said.
Plus, of course, giving their parents and grandparents a year's worth of bragging rights.
The winning children will also be in the parade and grand entry to the dance performances.
To enter, tots must be 4 to 5 years of age, of Native American descent, have a talent, and be able to introduce themselves, preferably in their Native language.
Applications can be picked up at the Ceremonial office, or call Palochak at 505-879-6570 and she'll email one to you.
The pageant will be Monday at 6 p.m. at the El Morro Theater.
The $5 admission charge is "well worth it," promised Palochak.
---