Voters pack Twin Arrows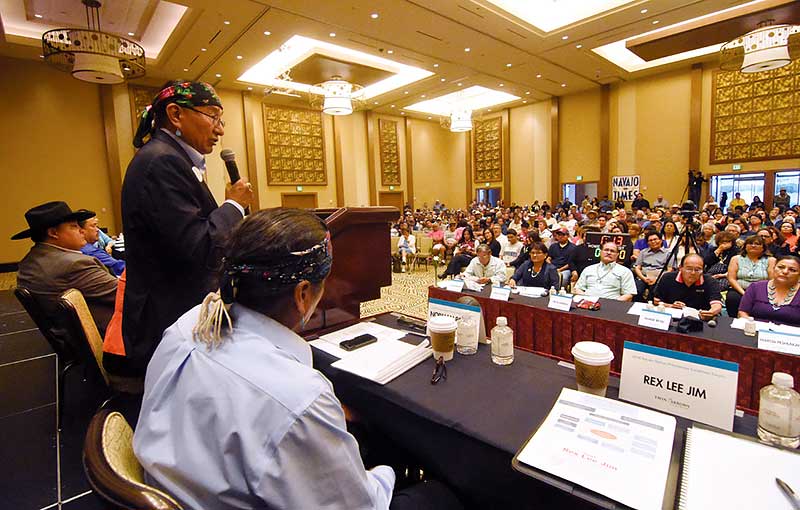 Jim at forum: 'I wrote the Declaration of Rights'
By Krista Allen
Special to the Times
BÉÉSH HÁÁT'I' dóó TSIIZIZII, Ariz.
Former delegate and vice president Rex Lee Jim never told his colleagues that he helped draft the United Nations Declaration of the Rights of Indigenous Peoples.
"When the declaration was passed (by the U.N. General Assembly in 2007), people always placed that (10-page) document before me and they would tell me what it reads," Jim said in Navajo during the presidential forum at Twin Arrows Navajo Casino on Friday night. "I never told them that I'm one of the people who actually wrote that," he said.
Jim also never told his colleagues he worked late into the night drafting the declaration, which he says was composed in the Diné line of thought and through songs and prayers.
---