Run to raise awareness of violence against Native women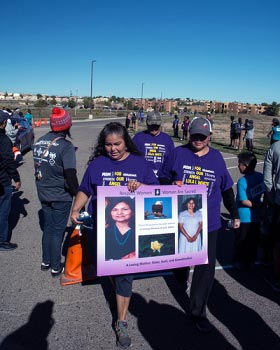 ALBUQUERQUE
To kick off National Domestic Violence month, recognized yearly in October, the Coalition to Stop Violence Against Native Women is sponsoring "I will Run For Her" on Saturday, Oct. 6.
The event includes a community 5K run and a children's 1K run. This is the third annual "I will Run For Her" dedicated to the alarming number of Native women affected by domestic and sexual violence.
More than half of American Indian and Alaska Native women (56.1 percent) have experienced sexual violence in their lifetimes, according to a National Institute of Justice research report by Andre' B. Rosay published in May 2016. Almost all the cases involved an interracial perpetrator, the report states.
---