The value of kinship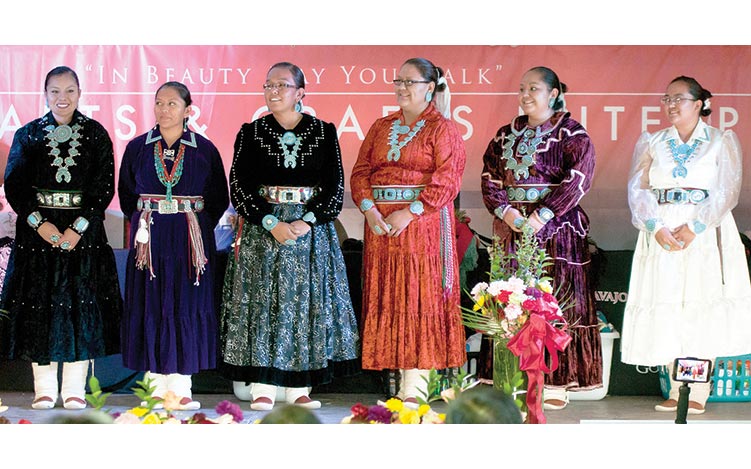 New Miss Navajo Nation fulfills the requirement of culture
The day before the coronation ceremony, contestant No. 5 and the rest of the contestants walked in Navajo Arts and Crafts Enterprise. She signed autographs and introduced herself in Navajo.
On Saturday evening, contestant No. 5 – McKeon Kova Dempsey – was crowned as the new Miss Navajo Nation.
It was an evening of high drama as the master of ceremonies took what seemed like forever to reveal the new Miss Navajo Nation.
When contestant No. 6, Ronda Joe, was announced the second runner-up, the nail-biting went into high gear.
Dempsey shed tears when contestant No. 4, Shannon Lynnise Gorman, was announced the first runner-up. It was evident that the 24-year-old had won the title to booming applause from the audience.
The audience watched as Dempsey, an expert sheep butcher, made her coronation walk embellished in the fine Miss Navajo Nation sash and the exquisite Naabeehó Bich'eeki' crown.
---