Weaver offers apprenticeships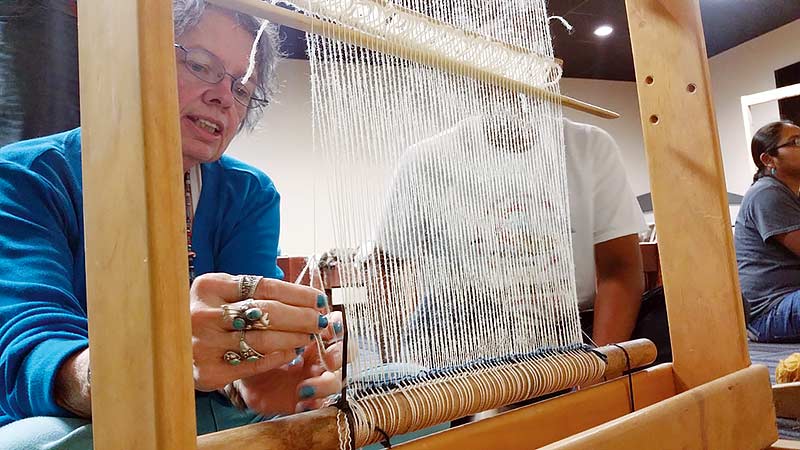 TSAILE, Ariz.
The root of Navajo teachings is passed on from generation to generation, and that is what master weaver Roy Kady intends on doing.
He learned everything he knows about weaving from his mother, Mary K. Clah, and after she passed away, he promised her that he'd pass on her teachings.
"I feel that it's a gift that needs to be passed on because that's how I received it," Kady said.
That gift is what prompted Kady to teach at Navajo Technical University, with Diné bé iiná, a nonprofit organization that promotes the sustainable living through the Navajo Way of Life. And now he teaches through his apprenticeship, Diné Youth Fiber Apprentices.
"Navajo weaving has really evolved. There are a lot of Navajo weavers out there that have pushed the limits of Navajo weaving and are taking it further," Kady said, and he believes that Navajo fiber arts has developed new dimensions using old techniques.
"These are old techniques. They've been around for thousands of years and we're just rediscovering them," he added.
---