'We're all about the weavers'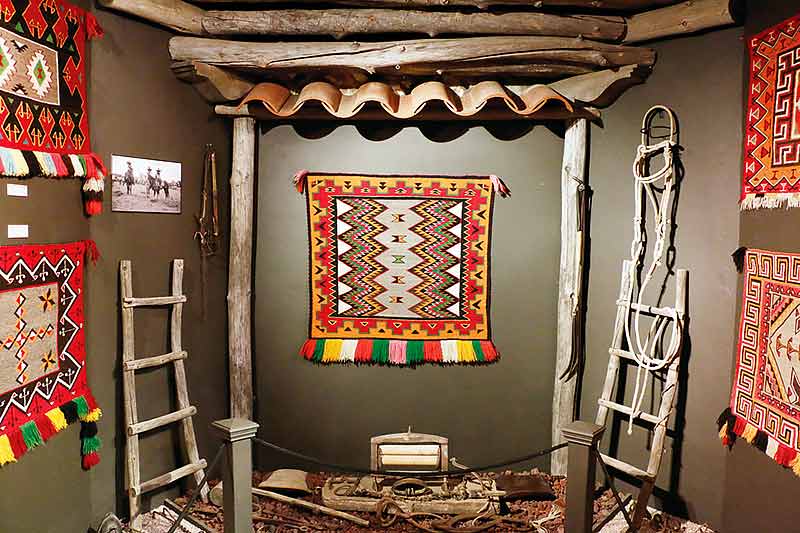 Wes Studi, master weavers make appearance at 10th Saddle Up! exhibit
TOADLENA, N.M.
Dark clouds rolled over the mountaintops as thunder boomed and a summer storm threatened to spill rain over the grand opening of the Saddle Up! exhibit at the Toadlena Trading Post on Saturday.
But the party was saved when only sprinkles covered the ground and the threat of the storm slowly passed as people two stepped to the traditional sounds of the TL Swingers.
This is the 10th exhibit the trading post has had since it opened in 1997, according to Mark Winter, owner of the trading post. The exhibit is filled with about 90 Navajo Fancy or Sunday saddle blankets from the 19th and 20th century.
Winter said the collection has at least 100 pieces but not all could fit in the exhibit. The exhibit changes every two years and Winter said that he always wanted to do saddle blankets because they are visually stunning and this year was the year to do it, he said.
The colorful blankets that lined the walls amazed many of those who attended.
---