Good and raw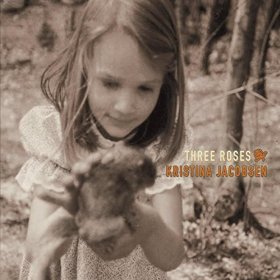 'Three Roses' an emotional bull ride
CHINLE
I'm not a drinking person, but after listening to Kristina Jacobsen's heart-piercing debut album, "Three Roses," I felt like I needed a shot of whiskey.
Don't let the finessed sound and pretty melodies fool you. These songs toss you on a bucking bull of emotion and leave you a little battle-scarred.
It's not that Jacobsen can't write a happy song — "Louisiana Hayride," for example, is a rollicking tribute to her influences — but she's clearly better at tying your gut in a knot.
I actually had to pause the CD on "Dogs and Children," a soul-searing treatise on vulnerability and abuse, and I think a lot of people who have lived on the rez for a while might have the same reaction.
"Man Grown Old" similarly tackles PTSD, while "Has-Been Cowboy" — which you could easily mistake for a light-hearted country ballad from its hoofbeat intro — explores redneck-type misogyny and prejudice.
While the lyrics catch you off guard and throw a tenterhook into your soul, they're also obviously a personal exploration for this young musician and ethnomusicologist who got her start singing in Navajo country bands.
Between teaching at the University of New Mexico, playing in a Merle Haggard cover band and writing a book about her experiences on the Navajo Nation, not to mention a bucking bull of a personal life, it's surprising Jacobsen found the time to pull together fellow musicians (such good ones, too!) and record this album, partly in Albuquerque and partly in Copenhagen, Denmark, her ancestral homeland.